The average monthly cost to live in an assisted living facility in Wyoming is $4,175, which is a little less than the national average. To help low-income seniors afford that cost, Wyoming's Community Choices Home & Community Based Services Medicaid Waiver (CCW) provides financial assistance for personal care services, non-medical transportation, and other services that take place in an assisted living facility.
10 Best Assisted Living Facilities in Wyoming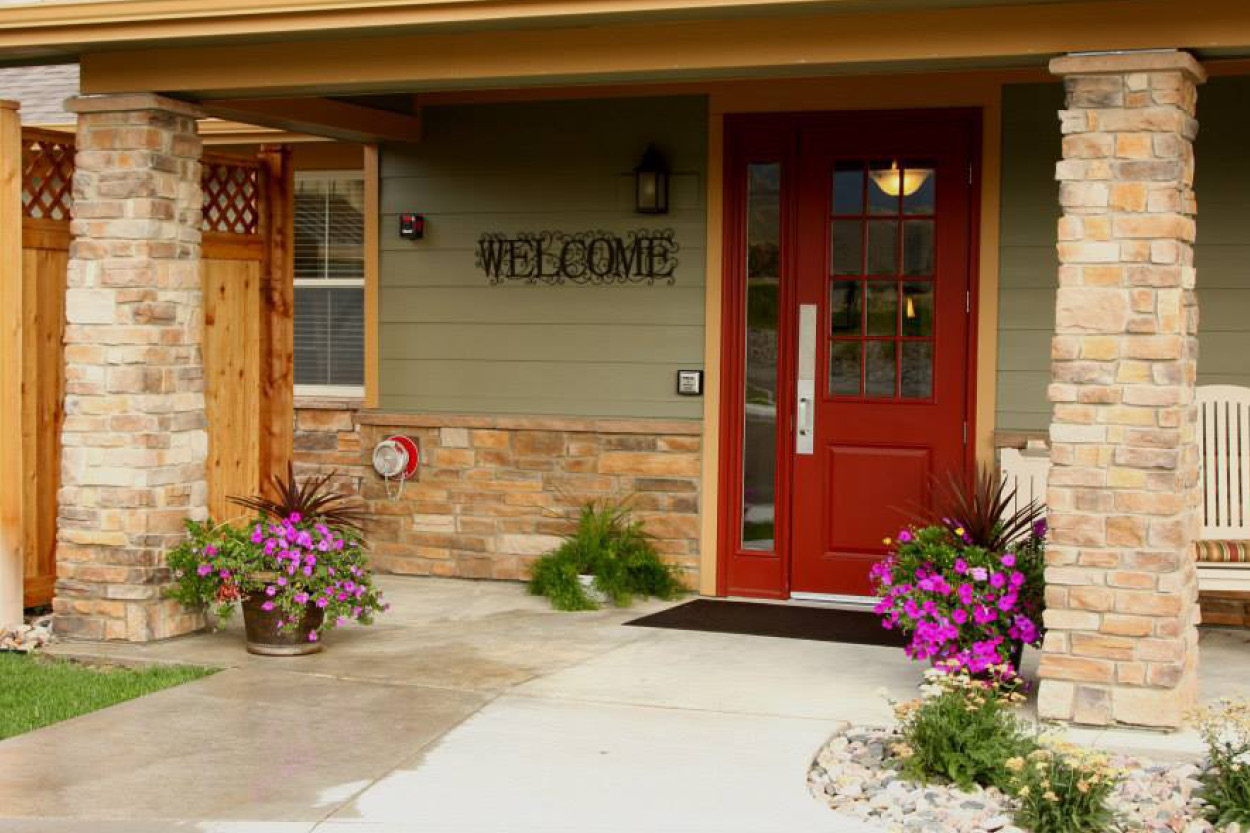 Mountain Plaza, Casper
Seniors at Mountain Plaza enjoy celebrating life, meeting new friends, and spending time with family. A wellness program administered by a registered nurse ensures that residents receive high-quality care, and a dedicated activities staff provides weekly musical performances, daily chair exercises, educational presentations, arts and crafts to keep residents socially active. Private apartments feel just like home with furnishings from home, and inviting social spaces are available to entertain visiting family members. Should dementia needs arise, there is a memory care facility onsite.
Cost begins at $3,795 per month.
Aspen Wind, Cheyenne
Aspen Wind is located on three acres and has lovely resident gardens. Residents can also take advantage of escorted field trips to local fishing lakes and Cheyenne's Botanical Gardens. Staff members provide 24 hour personal assistance along with regular housekeeping and laundry services, and mental, physical, and occupational therapy services are available as needed. A medical physician also provides regular on-site medical consultations. One wing of the community is dedicated to assisted living while the other is reserved for memory care.
Cost begins at $4,000 per month.
Edgewood Sierra Hills, Cheyenne
Edgewood Sierra Hills makes the health of residents a priority, with 24-hour, on-call access to a registered nurse. Wellness checks are performed regularly on seniors who have concerns with blood pressure, sugar, weight and pulse, and all residents have an emergency pendant system. To keep everyone in the community socially active, they're invited to join regularly scheduled outings in the Cheyenne area, and asked to participate in a variety of games and discussions. Onsite Therapy Services are provided by Edgewood's healthcare services division, CaringEdge.
Cost begins at $4,558 per month.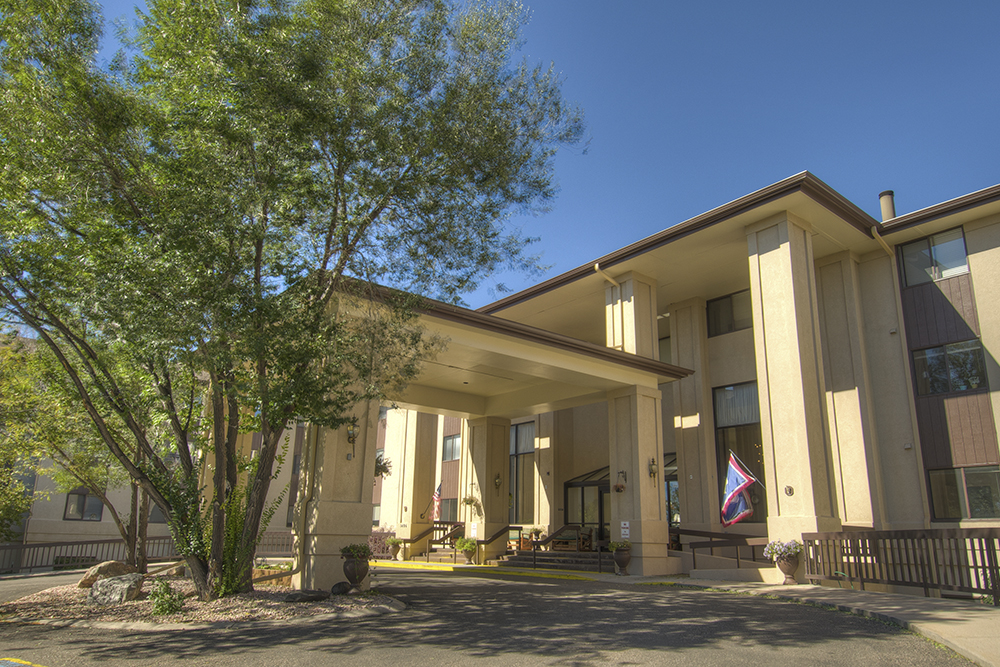 Pointe Frontier Retirement, Cheyenne
Visitors can easily get to Pointe Frontier Retirement via nearby Cheyenne Regional Airport. Residents have access to amenities like a billiards room, fitness center, library, and ice cream parlor, and enjoy three nutritious meals per day. Outdoors, friends can chat over coffee on the patio or walk around the landscaped grounds for exercise. Non-denominational worship services are offered regularly.
Cost begins around $4,000 per month.
Primrose Retirement Community, Cheyenne
Primrose is a pet-friendly community in the north end of Cheyenne. Visitors are welcome to join loved ones for dinner and can even stay in guest suites. An assortment of amenities includes a movie theater, billiards room, computer lounge with WiFi, and an onsite chapel where religious services are offered throughout the week. Apartments are wheelchair-accessible and help is always available for help with bathing, grooming, and medication management.
Cost begins at $4,017 per month.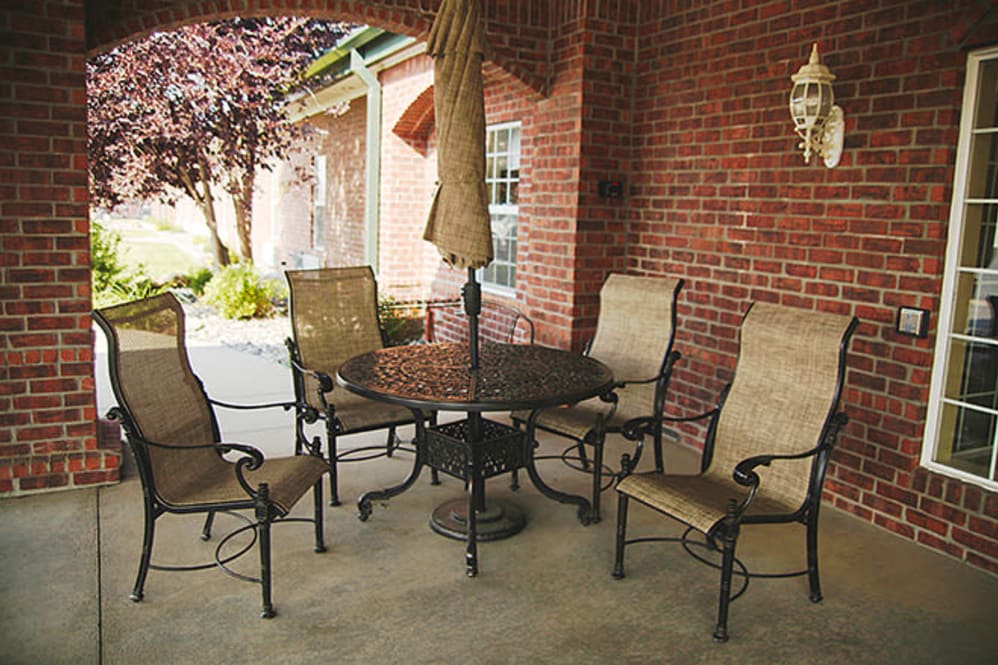 Absaroka, Cody
Located 52 miles from Yellowstone, Absaroka offers breathtaking scenery and compassionate care for seniors. The community focuses on holistic overall well-being, implemented by signature programs like The Circle of Friends, which facilitates empathetic communication during group conversations; Brain Power Nutrition Boost, offering a variety of fruits and veggies to combat memory loss; Music Makes Memories, which helps to maintain long-term memory; and True North Yoga which increases flexibility and reduces risks associated with osteoporosis. Pets are welcome to live with their owners, and family members are encouraged to participate in care decisions.
Cost begins at $3,695 per month.
Edgewood Spring Wind, Laramie
Edgewood Spring Wind has received the Community Choice Award for Favorite Retirement Facility in Laramie. Residents and their visitors can venture to beautiful local recreation areas, coffee shops and restaurants in town, or chat by the cozy fireplace onsite. Hands-on support is always available for bathing, dressing, and other personal tasks, while independence is encouraged as seniors enjoy trivia games, bingo, and more. Custom food modifications can be made to meet the preferences of each resident.
Cost begins at $3,975 per month.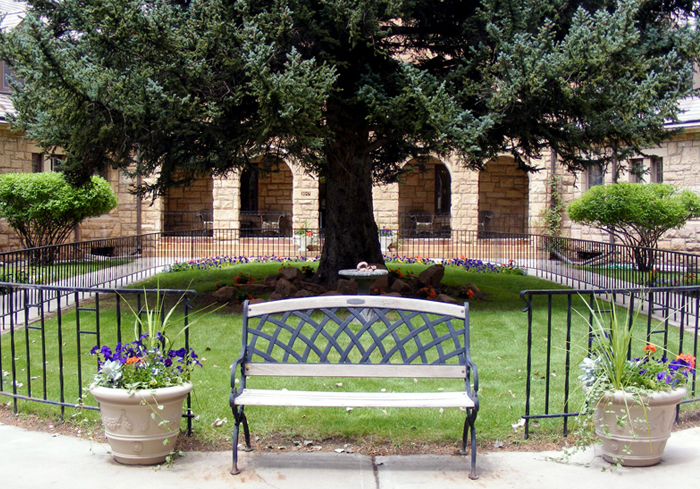 Ivinson Home for Ladies, Laramie
While it's not technically an assisted living facility, the Ivinson Home for Ladies takes away cooking, cleaning, and laundry tasks to allow residents to enjoy their elder years. Each woman gets a room and bathroom of her own and is treated to three meals per day. Card games are played in the sunroom, conversations take place on the porch, and exercise classes are conducted in various common areas. Costs of living are largely covered by an endowment left by founder Edward Ivinson, allowing residents to make monthly donations according to their ability to pay.
Cost varies according to personal income.
Wyoming Pioneer Home, Thermopolis
Wyoming Pioneer Home is owned and operated by the Wyoming Department of Health. It's located on 5 ½ acres in Hot Springs State Park, offers single and double private rooms, and charges residents only what they are able to pay. A nursing staff provides monthly wellness checks and oversees medications, while residents are free to use any offsite medical providers they choose.Social activities like card clubs, bowling, picnics, and seasonal outings keep seniors mentally and physically engaged.
Cost begins at $3,774 but is adjusted based on income.
Fox Meadows, Fort Collins, Colorado
Less than an hour from Cheyenne in Northern Colorado, Fox Meadows offers personalized care for a small number of residents. It's run by a certified nurse practitioner with geriatrics specialty training who believes that a continuum of care is best for seniors as their needs progress. A caring staff provides assistance with daily living, medications and meal preparation, and can help with scheduling appointments with private care providers. Families and Friends are always welcome to visit.
Cost begins around $4,000 per month.