The average monthly cost of assisted living in Wisconsin is just about on par with the national average of $4,300, according to Genworth's 2020 Cost of Care Survey. Low-income seniors may qualify for one of the following programs to help pay for the cost.
The Medical Assistance Personal Care (MAPC) program pays for the cost of non-medical personal care, laundry services, meal preparation, and other services that allow the elderly to avoid living in a nursing home. Services can be provided in one's own home, a foster care home, or an assisted living facility.
The Supplemental Security Income (SSI) Exceptional Expense Supplement program provides a monthly subsidy for those who require at least 40 hours of supportive services per week. Applicants can live in their own home, a foster care home, or an assisted living facility.
10 Best Assisted Living Facilities in Wisconsin
Heritage at Oakwoods Hills, Eau Claire
Heritage at Oakwood Hills is a small, friendly assisted living community with a focus on privacy, choice and dignity. With only 28 units, the staff is able to provide personalized care 24/7 whenever residents need assistance. The single-level facility makes it easy for seniors to maneuver from their private rooms to the dining room, activity area, and outdoor spaces, and a full time activity team organizes lots of fun games and events. A private dining room is available for sharing meals with family members.
Cost begins at $3,795 per month.
Sylvan Crossing, Cudahy
Sylvan Crossing at Creekside Estates makes resident safety a number one priority. Emergency assistance is available 24/7 and all entrances and exits are equipped with alarms. Each resident lives in a private room with its own call system, thermostat and bathroom, and can receive assistance with bathing and grooming as needed. Seniors who are fairly independent can walk to local shops and the YMCA, and there are also plenty of activities provided onsite such as Bingo, games, crafts and music.
Cost begins at $5,020 per month.
Marla Vista, Green Bay
It doesn't take long for Marla Vista residents to feel like they're living with family. Compassionate caregivers are available at all times while seniors enjoy socializing with new friends during activities and meals. Active residents can walk their small dogs on natural trails surrounding the home, or take exercise classes taught by knowledgeable fitness experts. Private apartments are feature kitchenettes for preparing light meals, and laundry and housekeeping services are included.
Cost begins at $4,635 per month.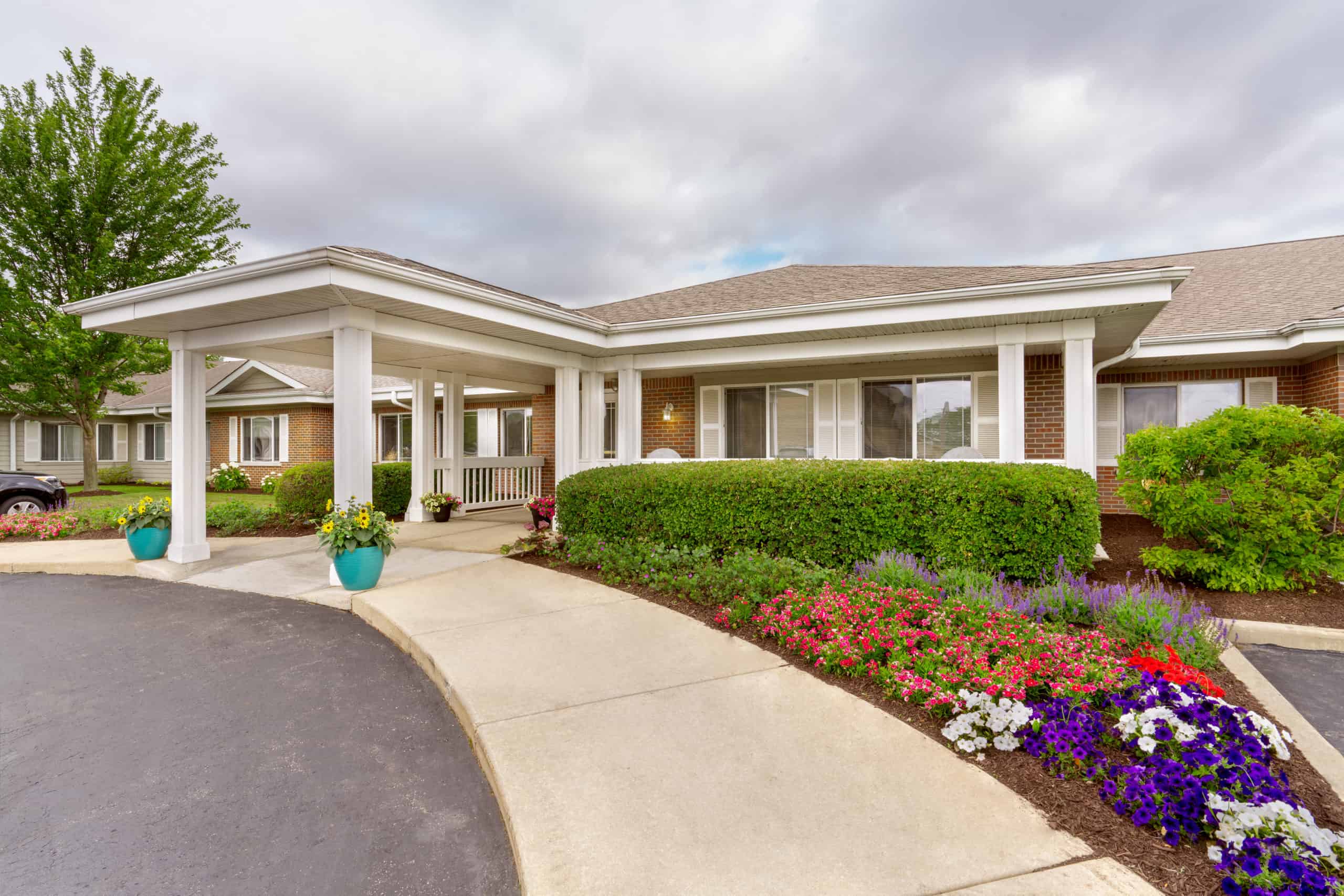 Library Terrace, Kenosha
Library Terrace was voted Top 3 Best of Kenosha Assisted Living Community in 2016, 2017, 2018, 2019 and 2020. Residents who enjoy the outdoors can venture to nearby Kenosha Sand Dunes, a nature preserve that has walking trails and scenic views, or Southport Park for bird-watching and lunch with visiting family members. Onsite, a dedicated activities staff focuses on the physical, spiritual, and mental wellness of seniors by offering fitness classes like Tai Chi, educational lectures, and social events. And Library Terrace residents look forward to every meal, each made from scratch with local ingredients.
Cost begins at $4,466 per month.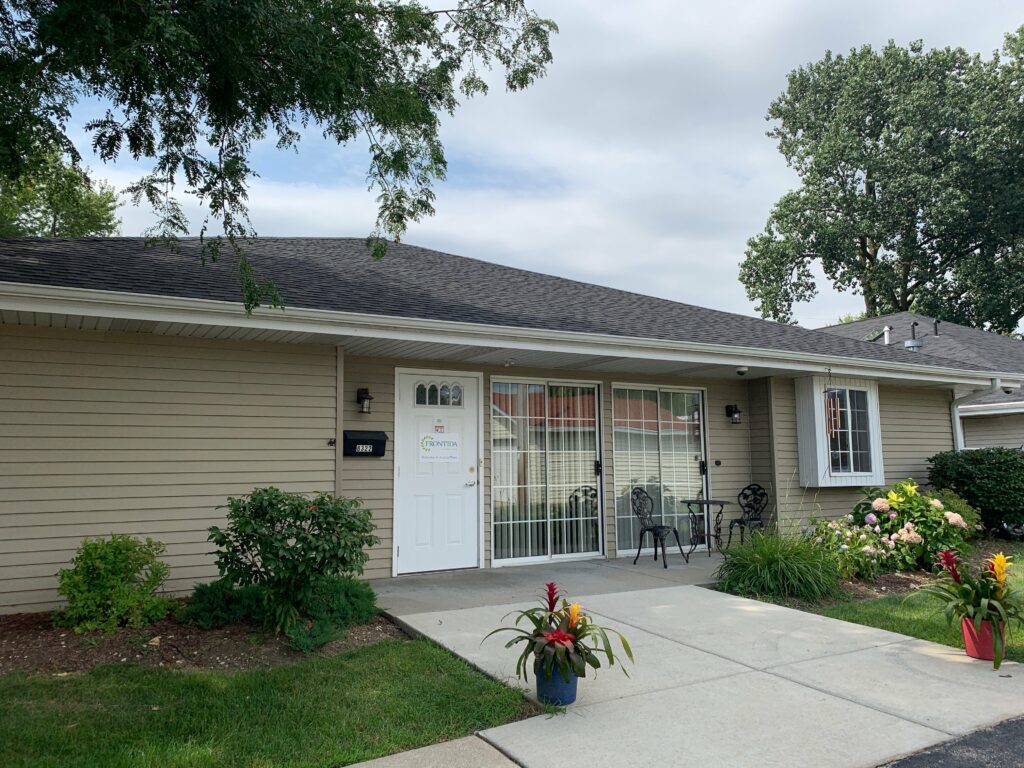 Frontida, Kenosha
Frontida is an award-winning small care home located within walking distance of Lake Michigan. The warm, family-like environment makes seniors feel right at home while they receive personalized assistance with daily tasks. Residents gather in cozy common areas to socialize, and enjoy billiards games and organized activities. A private outdoor courtyard is the perfect place for relaxing alone or with visiting family members. Frontida focuses on providing compassionate care to those with mental illnesses such as bipolar and depression, as well as those with physical disabilities.
Cost begins around $4,500 per month.
Brookdale Madison West, Madison
Brookdale Madison West is an elegant facility close to downtown Madison. Residents can reach caregivers any time by pressing a button in their rooms, whether they need help with getting dressed or would like help getting to the dining room. Landscaped grounds offer a peaceful place to enjoy the outdoors onsite, and residents can also enjoy group excursions to Olbrich Botanical Gardens. Brookside facilities are known for their exquisite dining programs, and for being rated Number One in Customer Service by J.D. Power and Associates.
Cost begins around $5,400 per month.
Island Shores, Neenah
Located between Lake Butte and Lake Winnebago, Island Shores offers beautiful water views and convenient access to shops and dining venues in Neenah. Residents can take a walk on Doty Island's Riverwalk, or visit Island Park to fish with family members. Onsite, they can exercise green thumbs in the raised resident garden, or chat with neighbors in the dining room over nutritious, delicious meals. Balance, strength, and aerobic conditioning classes are offered daily to keep seniors strong and flexible.
Cost begins around $4,000 per month.
Evergreen, OshKosh
Evergreen's expansive 45 acres include the Oak Savannah woodland area, offering many nature trails for residents to enjoy. There's also a pier at Sawyer's Creek where residents can fish with friends and family members. Two levels of care are available, from an occasional helping hand to full-time assistance with activities of daily living. As a continuing care facility, residents can easily transition into Skilled Nursing and Memory Care onsite.
Cost begins around $4,500 per month.
Care Partners Country Terrace, Weston
Care Partners homes only have a small number of residents at once, which means personalized care for each individual. Inside the Weston home are colorful murals of a Tuscan garden, transporting seniors to Italy without leaving home. Activities like crafts and cooking demonstrations keep residents engaged, while a nursing staff oversees medication management, diabetes care, and all other wellness services. Three home-cooked meals are served each day to meet dietary restrictions.
Cost begins at $3,800 per month.
Our House Senior Living, Wisconsin Rapids
Our House is an intimate wheelchair-friendly home where seniors enjoy a carefree lifestyle. Residents live in comfortable bedrooms with private bathrooms, and spouses can request the companion suite. Three meals a day are served in the family-style kitchen, and there's always an activity taking place in the community room. The facility often hosts special events like Mother's Day Luncheons, Senior Prom, and holiday parties — and they welcome family members to attend.
Cost begins at $3,300 per month.