At $5,750 per month on average, Washington's cost for assisted living is significantly higher than the national average. To help low-income seniors afford those living expenses, Washington's Medicaid program offers two options:
The Community First Choice Option (CFCO) provides personal care assistance, medication assistance, and more for those who require nursing home level care, but participants may live in an adult residential care or assisted living facility.
The Community Options Program Entry System (COPES) Waiver provides supportive services to allow eligible applicants to continue living at home or in an assisted living facility.
10 Best Assisted Living Facilities in Washington
Madison House, Kirkland
Madison House has nurses onsite 24/7 to offer medical advice whenever residents need it, and caregivers who can help with personal grooming tasks as well as medication management. Each apartment has its own kitchenette so seniors can prepare their own light meals, or they can take advantage of chef-prepared meals in the dining room. There's always an opportunity to socialize, whether it be in the game room while playing pool or on a patio over coffee, but alone time can always be enjoyed in a quiet library corner.
Cost begins at $6,400 per month.
Guardian Angel Homes, Liberty Lake and Richland
Guardian Angel Homes offers a comfortable community for seniors with plenty of chances to socialize, explore, and learn new things. A 24/7 staff checks on residents regularly to ensure they are happy and healthy, and meals are always prepared to meet dietary restrictions. There's plenty of outdoor space to enjoy fresh air, and residents enjoy scheduled outings into the local neighborhood. Guardian Angel Homes incorporates The Enhance Protocol® system into the care of every resident — in which assessments and therapies are designed to slow, halt, or even reverse the symptoms of cognitive decline.
Cost begins at $6,890 per month.
Brookdale, Olympia East
Brookdale is a pet-friendly community with resort-style amenities and a caring staff. Residents can enjoy fitness classes, a salon/barbershop, fun social events, board games, and movie nights onsite, or venture into downtown Olympia to shop, dine, visit the historic Governor's Mansion or the Farmers Market. Family members are invited to join loved ones for holiday parties and barbecues. Brookdale facilities are rated Number 1 in Customer Satisfaction by J.D. Power and Associates.
Cost begins at $3,775 per month.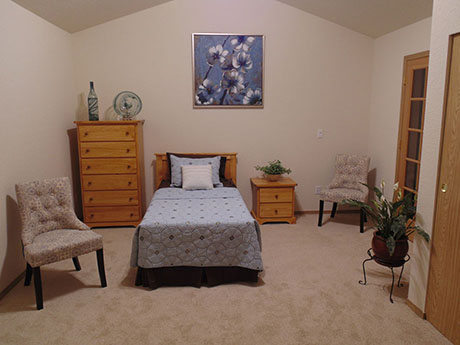 A Big Heart Adult Family Home, Lacey
A Big Heart is a small, intimate home that provides personal care for up to six residents. A registered nurse ensures that residents are healthy by performing wellness assessments regularly, and meals are prepared to meet dietary needs. Residents can socialize in a large community room or can head outside to tend to the resident garden. The home is located close to medical facilities if acute needs arise.
Cost begins at $4,625 per month.
Patriot's Landing, Dupont
Patriot's Landing does not require residents to have served in the military, but they make it a point to honor those who have. The community holds special patriotic celebrations on Fourth of July and other U.S. holidays, and is located within easy access to base facilities such as the commissary and exchange, Madigan Army Medical Center and American Lake VA Medical Center. Caregiver assistance and an on-call nurse is available 24/7, and an activity staff provide more than 100 activities each month.
Cost begins at $5,465 per month.
Bridge Park, Seattle
Residents at Bridge Park have compassionate caregivers available at all times while enjoying easy access to downtown Seattle. Kaiser Permanente Downtown Seattle Medical Center is nearby if acute medical needs come up, and field trips are often planned to Pike Place Market, casinos and theaters. Back home, residents enjoy billiards, indoor golf, and a variety of life-enriching activities.
Cost begins at $5,323 per month.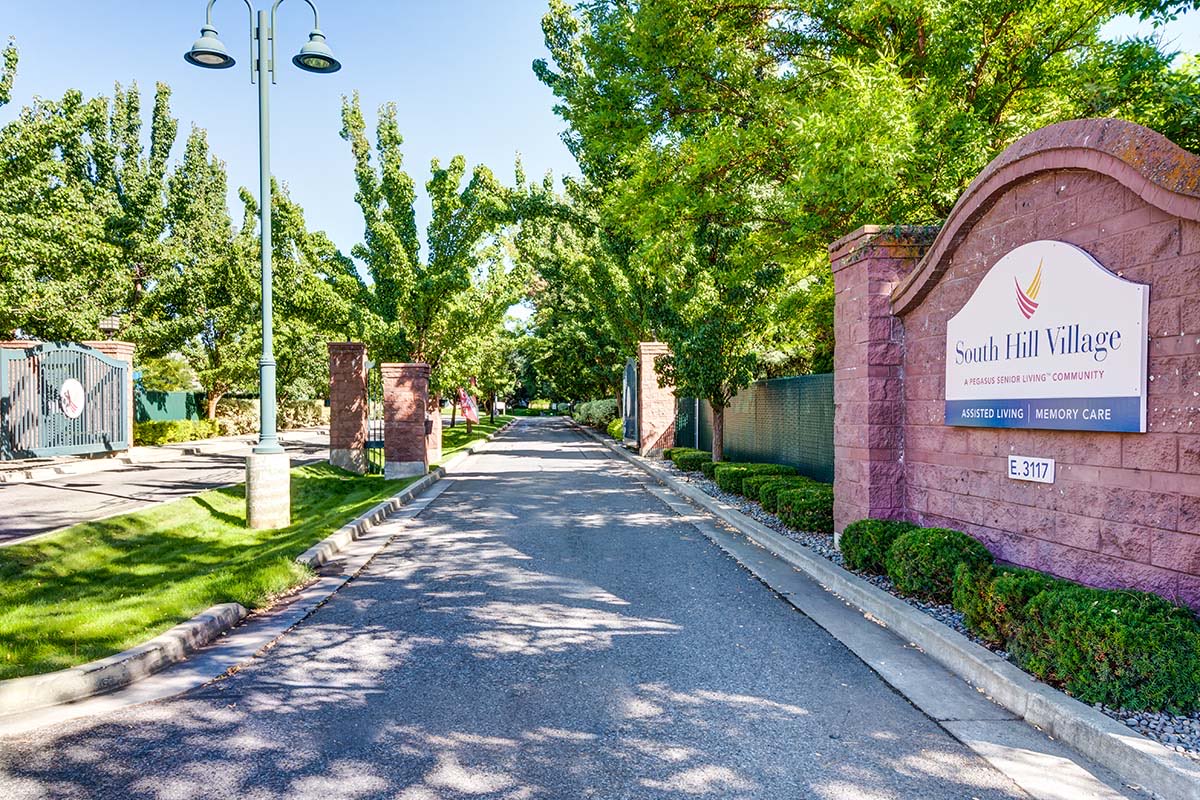 South Hill Village, Spokane
South Hill Village is a privately gated community dedicated to supporting seniors as they age gracefully. Residents can enjoy beautifully landscaped grounds with walking paths and gardening areas, and can join chauffeured trips to shopping and fine dining establishments in the Spokane area. Onsite, there is an activity room, library, spacious family room and beauty and barbershop. Meals are served three times a day and are prepared with fresh, local ingredients.
Cost begins at $3,595 per month.
Brighton Court, Spokane Valley
Brighton Court is a close-knit community with 49 apartments. While a 24/7 on-call nursing staff is available, the goal at this facility is to enhance the independence, strength, and health of residents. Numerous fitness and flexibility classes are offered to boost mobility, and transportation to nearby shopping and recreational areas is available to encourage seniors to remain a part of Spokane Valley society. Residents also enjoy music therapy and pet therapy programs, and family members are invited to join loved ones for meals and visits.
Cost begins at $2,840 per month.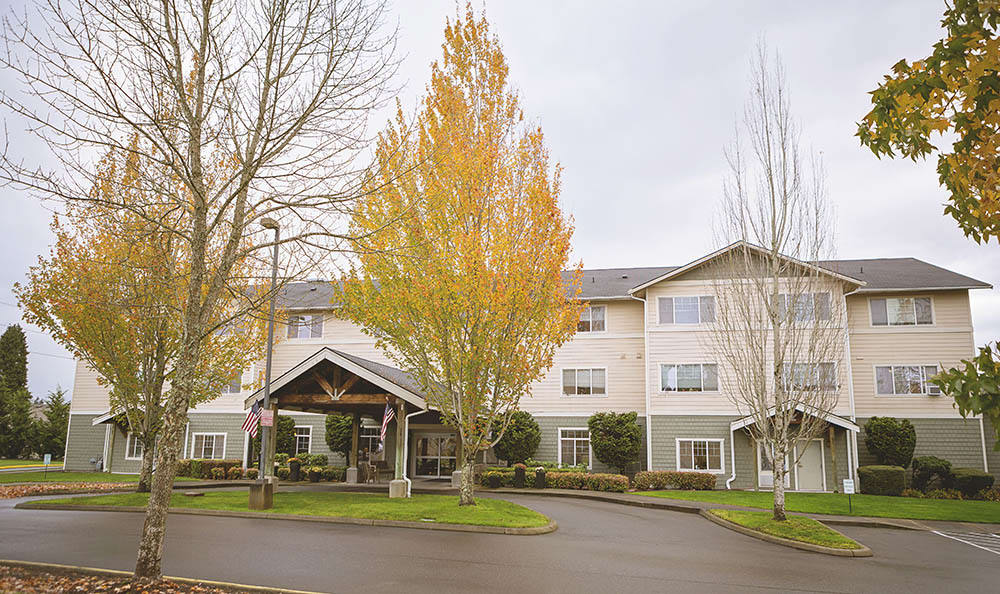 King's Manor, Tacoma
King's Manor has 64 private apartments in which residents can live independently while receiving assistance as needed. There's a nice party space for community celebrations and family gatherings, as well as a beautiful outdoor garden and patio. Seniors love to socialize during arts and crafts, music, and games, and enjoy three delicious meals each day. Exercise classes, onsite physical therapy, and onsite podiatry services are also available.
Cost begins at $5,710 per month.
Pacifica Senior Living, Vancouver
Pacifica Senior Living is a pet-friendly community with a secure outdoor area for walking furry family members. A life enrichment program offers planned activities like arts and crafts and live entertainment, as well as offsite group excursions. Residents enjoy watching chefs prepare delicious customized meals in the dine-in kitchen, and then chatting with neighbors over coffee in comfortable lounge areas. Companion suites are available for those who want to live with spouses or friends.
Cost begins at $5,250 per month.