Seniors in Oregon can expect to pay about 10% more than the national average of $4,300 per month. Low-income individuals who need financial assistance with assisted living may qualify for Medicaid's Community First Choice plan, which is reserved for the elderly who need long-term institutional care. Medicaid evaluates individuals on the level of care needed on a scale from 1 – 18, with those who need skilled nursing considered at Level 1 and those needing little or no assistance at Level 18. Medicaid benefits are available to those up to Level 13.
10 Best Assisted Living Facilities in Oregon
Hearthstone, Beaverton
Hearthstone is a 58-apartment community near Ridgecrest Park. Residents are encouraged to stay physically active by taking daily exercise classes and walks around the property. They also enjoy a strong spiritual life with daily devotions and weekly church services led by an on-staff chaplain. All residents have a personal emergency call button, and a full-time licensed nursing staff provides personalized care. Family and friends are always welcome to join for special events.
Cost begins at $5,540 per month.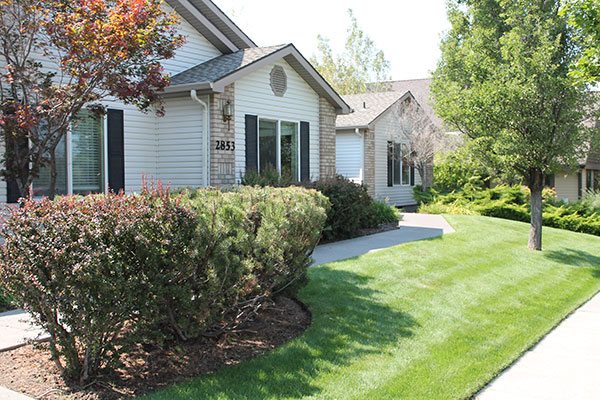 Ashley Manor, Bend
Ashley Manor Conners is conveniently located near parks, where loved ones can join residents for day trips. The facility only has 16 residents and provides personalized 24-hour assistance with hygiene, mobility, and medications. Residents can receive many unique therapies including aromatherapy to help with depression, and nurses are on staff for assistance with oxygen and medications. A beautiful, secured backyard offers walking paths where seniors can enjoy a moment alone or a stroll with friends.
Cost begins at $4,330 per month.
The Suites, Grant's Pass
The Suites offers an engaging social life where seniors can leave all their worries behind. The facility uses a research-based approach called SPARK, inspired by Montessori Methods, to offer residents a fulfilling lifestyle. It focuses on engagement, rehabilitation, and inclusion within the community at large. Plenty of outdoor seating provides the perfect place to chat with friends and family, and a resident chef prepares three nutritious meals each day. To ensure excellent health of residents, nurses provide regular care assessments and assist seniors with the tasks of daily living as needed.
Cost begins at $4,065 per month.
Farmington Square, Gresham
Farmington Square provides personal care to seniors in need of help with grooming. Residents also receive three meals per day and have 24-hour access to healthy snacks in the kitchen. Enhanced care is available for those in need of full-body lifts, with two trained staff available at any time. Pet-friendly apartments are all on one story, come with individual thermostats, and include housekeeping and laundry services.
Cost begins around $6,000 per month.
Oceanview Senior Living, Newport
Located on a hillside near Yaquina Bay, Oceanview offers panoramic views of the Pacific Ocean. Residents can utilize transportation to local attractions, shops and cafes, and also take advantage of the onsite amenities within the Oceanview community. Activities such as Wii bowling, arts and crafts, and gardening keep residents engaged, while a staff of both Spanish and English speaking caregivers help with activities of daily living. Small pets are allowed, and there are no buy-in fees or leases required.
Cost begins around $5,000 per month.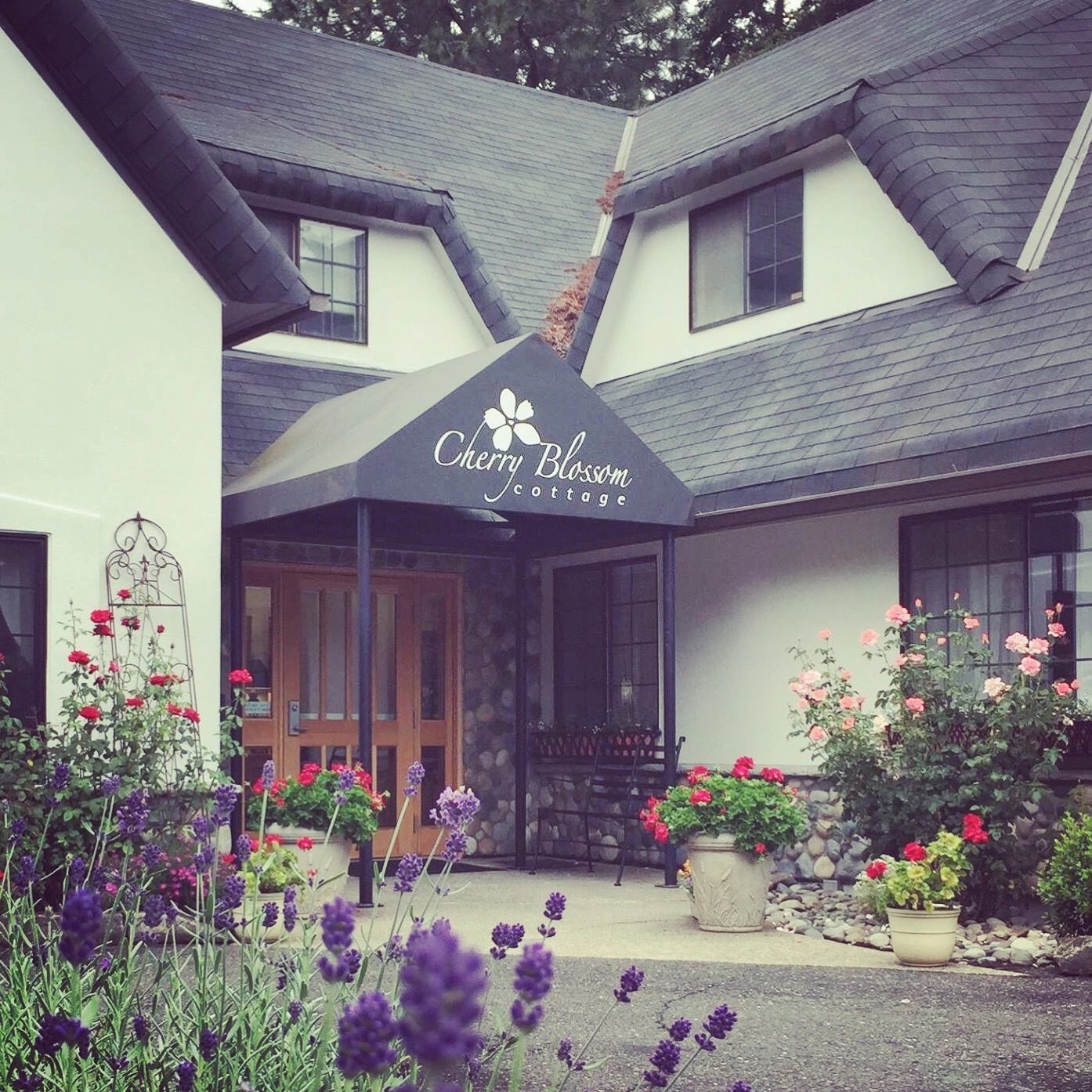 Cherry Blossom Cottage, Portland
Founded in 1989, Cherry Blossom Cottage offers a family-style home for residents who prefer a smaller community. Cherry trees and vegetable gardens adorn the property, and outdoor seating areas provide the perfect place to mingle with friends and family. Private apartments offer unobstructed access to prevent falls and allow for walkers or wheelchairs.
Cost begins at $3,000 per month, with a $2,500 community fee due upon entering.
Summerplace, Portland
Summerplace has an immersive Celebrations wellness program that helps residents stay healthy in mind, body and spirit. Each senior is encouraged to engage in social activities, eat nutritious foods, and share their own personal knowledge that might make a difference in the lives of others. Weekly housekeeping and laundry services are provided, and private transportation is available for running errands or getting to medical appointments.
Cost begins around $6,100 per month.
Lancaster Village, Salem
Lancaster Village offers landscaped grounds complete with a putting green, raised gardening beds and sitting areas. Residents enjoy an active lifestyle with activities such as Wii games and exercise classes, and are often taken on scenic drives to enjoy the Salem area. Special interest groups that focus on quilting, reading, and poker encourage seniors with similar interests to interact, and an onsite chapel is available for those seeking religious services.
Cost begins at $4,200 per month.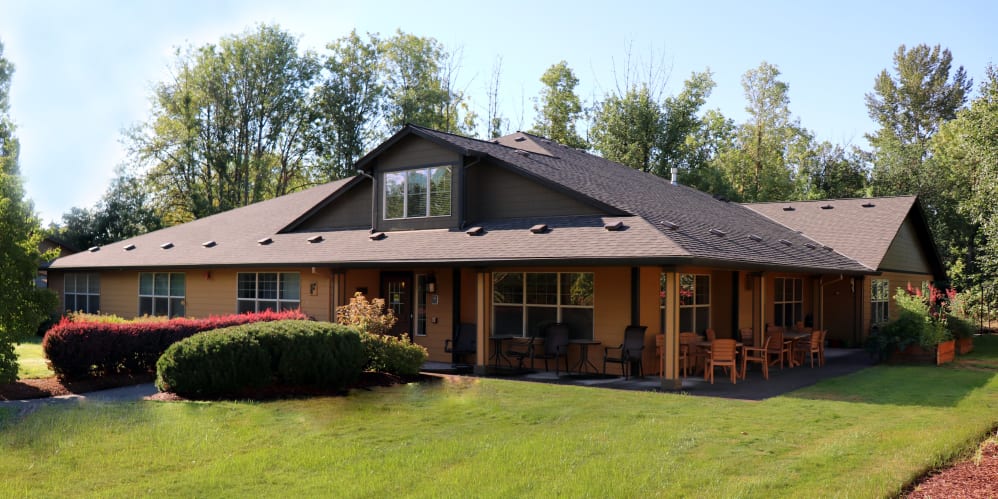 The Springs at Willowcreek, Salem
The Springs at Willowcreek is a pet-friendly assisted living community made up of five single-level houses. Each house has a patio area, dining room, and living room, as well as private apartments for residents. An experiential dining program called The Art of Delicious features ingredients from local farmers, fisheries and artisans and seasonally inspired dishes. Residents can choose to eat a formal dinner in the dining room, a snack in the garden, or room-service.
Cost begins at $4,200 per month.
Woodside Senior Living, Springfield
Woodside Senior Living is a homey facility that's staffed 24-hours per day. Seniors can get help with activities of daily living, financial counseling, and medication management. Two choices are offered at breakfast, lunch, and dinner, and vegetarian options are also available. Residents enjoy an active social life including bingo and organized outings into the community,
Cost begins at $4,560 per month.