The average cost for assisted living in North Dakota is around the same as the national average of $4,300. Some facilities accept Medicare, and some work with Medicaid programs to help low-income seniors afford the cost. North Dakota's Aged and Disabled Waiver provides financial assistance for services in assisted living facilities such as non-medical transportation, personal care, and specialized medical equipment.
10 Best Assisted Living Facilities in North Dakota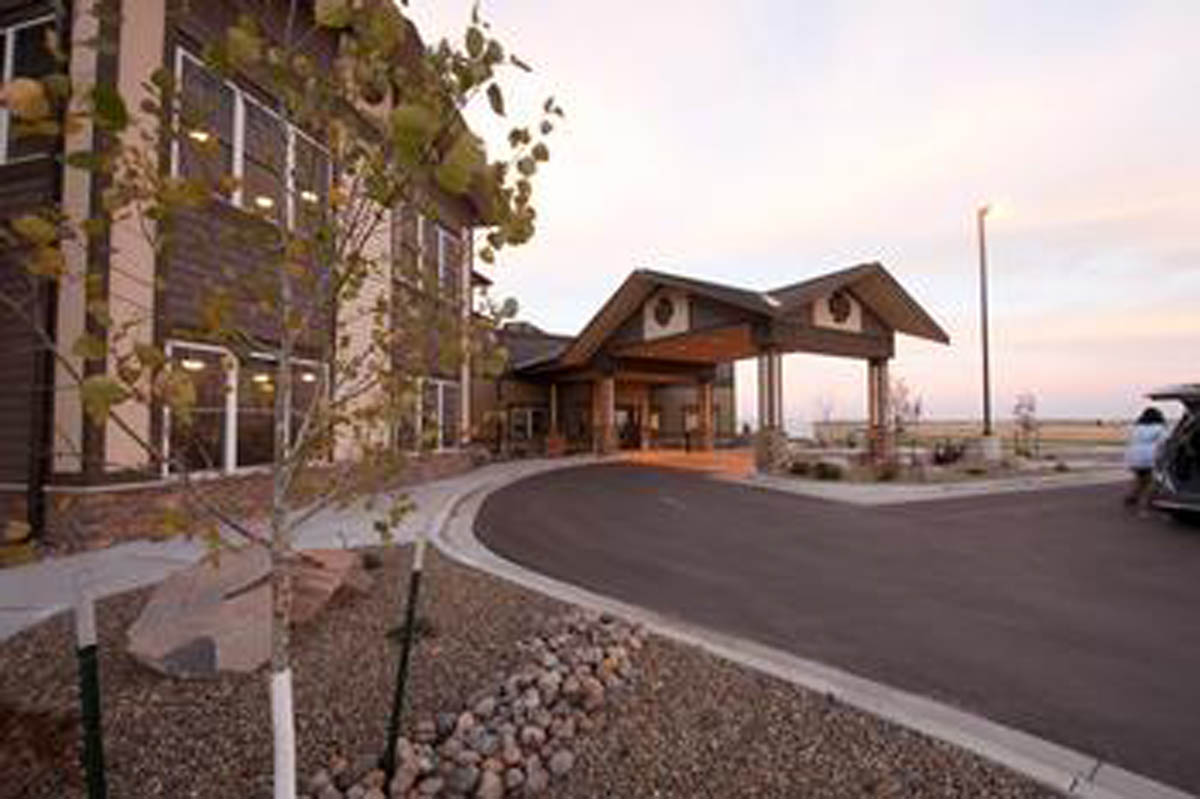 Benedictine Living Community, Bismarck
As a faith-based community, Benedictine respects the different values, beliefs and religious needs of every individual. Their spiritual staff strives to heal the body, mind and spirit by providing compassionate assistance with daily tasks, activities that stimulate cognitive function, and prayers and blessings for all 33 residents. Family and friends are always welcome to join their loved ones for visits and meals. Benedictine's underground parking is a huge amenity for cold winters in Bismarck.
Cost begins at $3,500 per month.
Touchmark on West Century, Bismarck
After an initial in-depth assessment with a clinical staff, residents of Touchmark receive personalized care while enjoying an independent lifestyle. The-style amenities such as chef-prepared meals, a Health & Fitness Club, and a full calendar of activities and events, all while someone else takes care of their housekeeping and laundry. Each spacious apartment has a kitchenette and emergency response system, and a team of licensed nurses is always available to help with personal and medical care in the privacy of residents' own rooms.
Cost begins around $3,000 per month.
Edgewood Village, Bismarck
Edgewood Village has been voted Best of the Best Assisted Living and Retirement Community by Bismarck Tribune for the past six years. In addition to breathtaking views of Pebble Creek Golf Course, amenities include a movie theater, coffee shop, chapel, fitness center, and beautiful outdoor courtyards. Residents also have access to a 24/7 care staff, and transportation can be arranged for offsite medical appointments.
Cost begins around $3,500 per month.
Kensington Evergreen, Dickinson
Kensington Evergreen has been providing a fun social life for seniors for over 30 years. Days are filled with coffee clubs, shopping trips, bingo nights, cooking, crafting, and live scenic tours, all with the peace of mind that licensed caregivers are nearby whenever needed. A 52-week curriculum of life enrichment activities called Seasons entails activities inspired by the season, a holiday or local events. All are designed to maximize wellness and foster personal growth, and families, friends, and pets are encouraged to join in.
Cost begins at $4,295 per month.
Bethany Retirement Living, Fargo
Bethany offers help with daily chores like laundry and housekeeping, assistance with personal care, and medication management. A coffee shop, gift shop, and salon are all onsite, along with speech therapy, occupational therapy, physical therapy and pharmacy services. Exercise programs are provided to facilitate flexibility and mobility, and there are always social activities taking place around the campus.
Cost begins at $3,500 per month.
Good Samaritan Society, Fargo
At Good Samaritan Society seniors receive assistance with housekeeping, transportation, medication management, and grooming. A wellness center offers exercise classes to keep residents healthy, and daily events and outings provide a fun social life. Each resident has a personal emergency response system to alert staff in case of falls, and a 24-hour staff is available whenever needed. Laundry, housekeeping, and three nutritious meals per day are included.
Cost begins at $3,870 per month.
Kinder Care, West Fargo
Kinder Care Assisted Living sits on three fenced in, serene acres, offering a peaceful setting for residents and their families. Apartments include full kitchens if residents feel like cooking, but chef-prepared meals are also served in the community dining room. A dedicated staff takes care of all housekeeping and transportation to local appointments, and is available 24/7 if help with daily tasks is needed. The facility is separated into two buildings, one with 10 beds and the other with 12, and both have cozy community areas for socializing.
Cost begins around $5,500 per month.
Wheatland Terrace at Valley Senior Living, Grand Forks
Located on 42nd Street, Wheatland Terrace is Valley Senior Living's only assisted living community. Residents enjoy a busy social calendar of intergenerational activities, shopping trips, Bible study, and crafts, while receiving personal assistance when needed. If needs develop that require skilled nursing or memory care, assisted living residents have internal priority status.
Cost begins around $2,850 per month.
Somerset Court, Minot
Residents at Somerset Court enjoy a wide array of amenities including a movie theater, an ice cream shop, a game/billiards room, chauffeured transportation, and an auditorium for dances and other events. A 24-hour staff is available to help with activities of daily living, medications, and housekeeping, and three nutritional meals are served each day. Residents can also choose to eat at the salad bar.
Cost begins around $3,300 per month.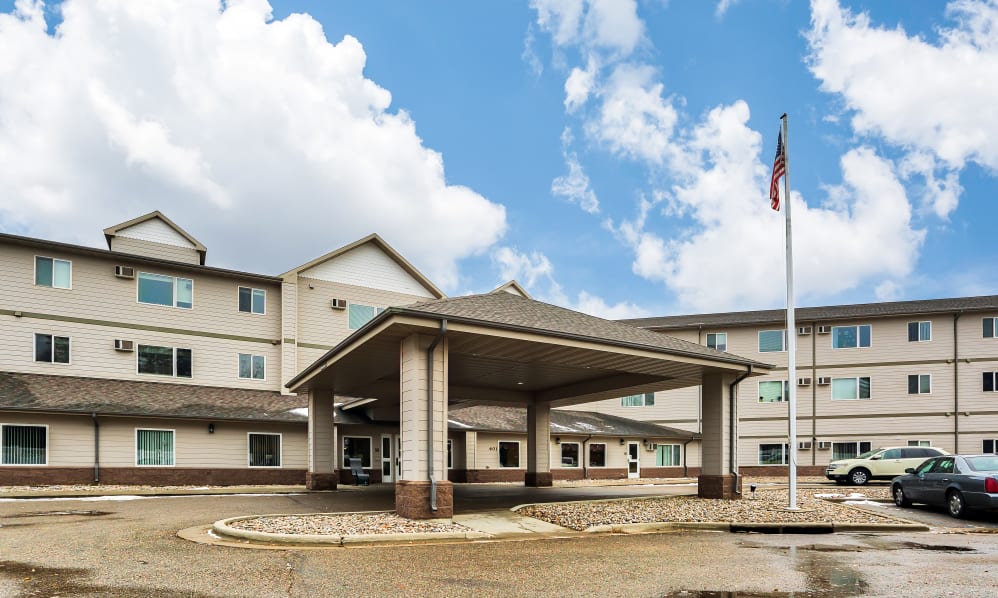 The Wellington, Minot
The Wellington is a pet-friendly community where seniors enjoy programs and services that focus on whole-body wellness. Residents can socialize during games and meals, and strengthen their bodies during exercise classes. The activity staff encourages seniors to pursue the hobbies they love, so if they loved gardening before living at Wellington, they can continue to enjoy it in their new home. Laundry and housekeeping services are included, and in-room dining is available. The facility is less than two miles from Trinity Health Hospital, offering peace of mind in the case of a medical emergency.
Cost begins at $2,900 per month.