Our Favorites
Our top choices when it comes to the best father's day gifts for seniors and loved ones in 2021.
High quality work and outdoor apparel for fathers and loved ones seeking durability and comfort.
Give the gift of a legacy, and share it with the whole family as a beautiful hardcover book in a year.
The dads in my life have one thing in common. They really don't like to be celebrated. Each would rather stand at the side of the stage and be proud of the person in the center of it. This Father's Day, however, we can honor dads for all they do, even if they shy away from the spotlight. Skip the crowded greeting card aisle this year and check out these brilliant Father's Day gifts that will leave him beaming.
1. Silver Swag Box
Especially for older dads, Silver Swag Box delivers a gift box filled with items perfect for celebrating. You can make a one-time purchase, or choose flexible subscription options such as one box delivered every two months, four months, or whatever you choose. Each box has uniquely themed gifts that include activities, something useful, and even snacks. A handwritten note on a greeting card will be included with your box, as well as a special card full of conversation starters for you and your favorite senior. This month, your dad will love the "Take Me Out to The Ball Game" collection featuring a hardcover book by Dale Berra about his father —baseball legend Yogi Berra— as well as baseball themed Mad Libs, a stress ball, Cracker Jacks and more. Silver Swag Boxes will be a hit for all older adults you love and cherish.
2. Storyworth
Here is a gift that will give back to you. StoryWorth is a subscription service that collects thoughts and anecdotes from a loved one and preserves them in book form. StoryWorth offers a service that emails Dad (or another storyteller) once weekly for a year. This email contains a question about his life, and the answer is then shared with you via email. At the end of one year, these stories are printed in a gorgeous hardcover book. Examples of questions include: Who inspires you? What about being a child do you miss the most? What is one of the most beautiful places you've ever been? Family members can send in photos to include in the book in black and white print with a full color cover. At only $99, this awesome one-year subscription includes one hardcover book up to 480 pages. StoryWorth commemorates a lifetime of memories to be shared for generations.
3. InsideTracker
Is Dad a health nut? InsideTracker is the perfect gift to help him meet his health and fitness goals. A multidisciplinary approach will provide him with specific and helpful data to change his daily health habits and keep him going strong. We're talking nutrition, mental and physical fitness and more. InsideTracker will collect and analyze your DNA, blood biomarkers and information you provide about your lifestyle. An advanced algorithm combines all data and generates personalized recommendations for you. It goes beyond offering test results to provide a platform to encourage you on your way to your fitness goals and helps to facilitate that progress. Plans include home kits or more advanced testing available when you visit one of 2000-partnered labs across the United States. Use this science-backed service to get a detailed picture of your health.
4. Dr. Squatch
Dad may be tough on the outside, but his skin doesn't have to feel that way. Dr. Squatch offers natural soap and personal hygiene products especially created for men. Unique scents and thick, foamy lather transform his shower into an adventure for the senses. Whether or not the man in your life is into "natural" stuff, the ingredients used in these items are undeniably quality. He might like Eucalyptus Greek Yogurt Soap that exfoliates and brightens skin tone. Maybe he fancies Grapefruit IPA Soap infused with beer. Just in time for Father's Day, order the Fresh Father Bundle that includes six manly bar soaps, shampoo and conditioner. More bundles are available, so check out Dr. Squatch today.
5. Carne Collective
This is a gift for the dad born to barbecue. Your culinary carnivore will delight in a gift of grass-fed beef from the sustainable farms of Las Pampas, Argentina. No antibiotics, no hormones, and no feedlots mean your steak is curated just like nature intended. For Father's Day, treat dad to the specially tailored Father's Day Box with filet, ribeye, New York Strip and more. It even ships with free steak spices! Gifts are available in many price ranges, and you can customize a box with Dad's favorites, too. Need an extra filet or two? You can add individual selections as well. You will taste the difference from store bought beef. Carne Collective is meat to feel good about.
6. Bespoke Post
Bespoke Post is a unique store that promotes quality products shipped directly to you by hand. You can purchase a box, a subscription, or select from many unique individual gifts. One popular bundle for dads is the Hecho– a basket that reinvigorates taco night. It includes a DIY Hot Sauce Kit, an authentic Molcajete (mortar and pestle kit), and a stainless steel taco rack. For the dog dad, buy the dapper Dog Waste Bag Dispenser shaped like a miniature backpack with colorful accents. It is designed to keep hands clean and neighbors happy. Their monthly subscription makes an incredible gift with exclusive member pricing and the ability to skip or switch a box at any time. Shop now for the best deals, and you may find something for yourself.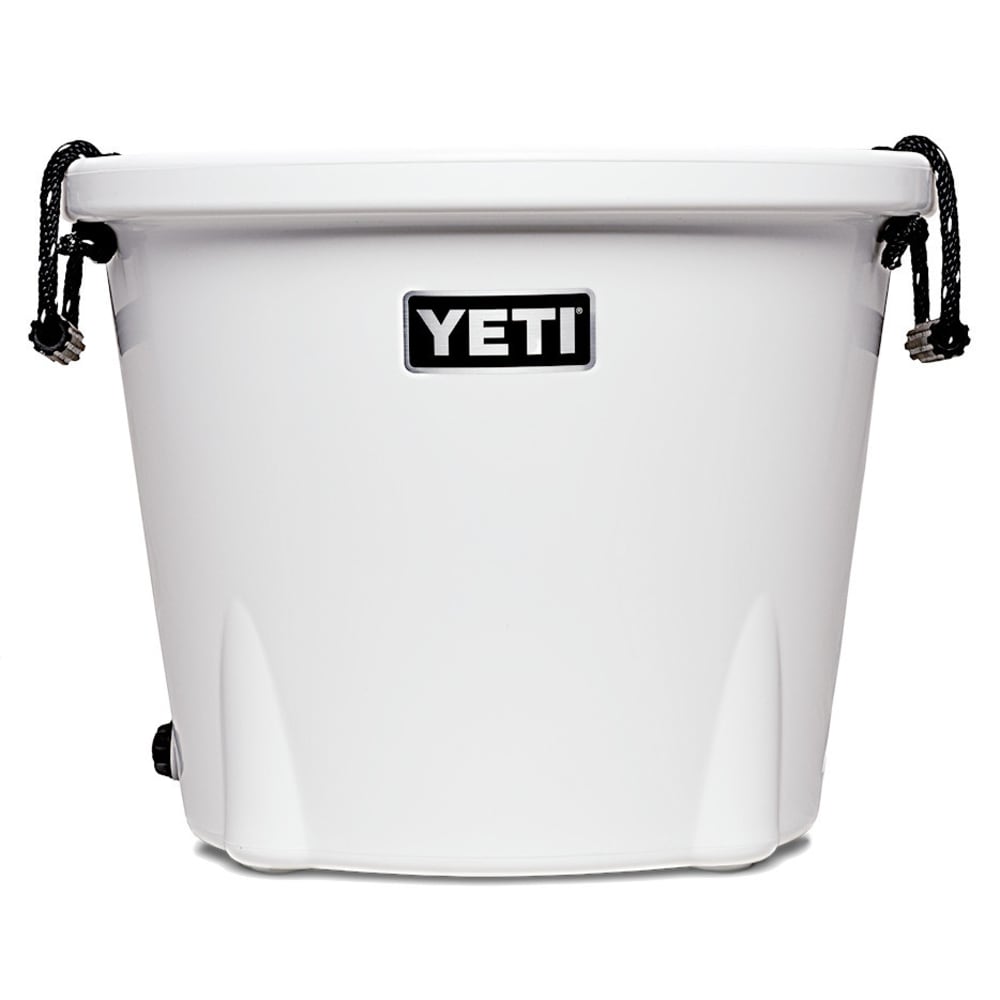 7. Eastern Mountain Sports
Your dad can gear up and get out with gifts from Eastern Mountain Sports. Make sure your dad keeps his drinks ice cold with the Yeti Tank 45. This hardy ice bucket will keep up to 52 cans ice cold. It has double handles for easy carrying and has a slip resistant bottom so those drinks aren't going anywhere. If his cooler needs are covered, he might appreciate the Men's Bugout Sombriolet Sun Bucket Hat available in four sizes. This will keep the bugs away and shelter Dad from harmful UV rays. He can wear it on land or at sea. Who knew wearable protection could be so dapper? Check out their selection of jackets, footwear, and all sorts of outdoor gear.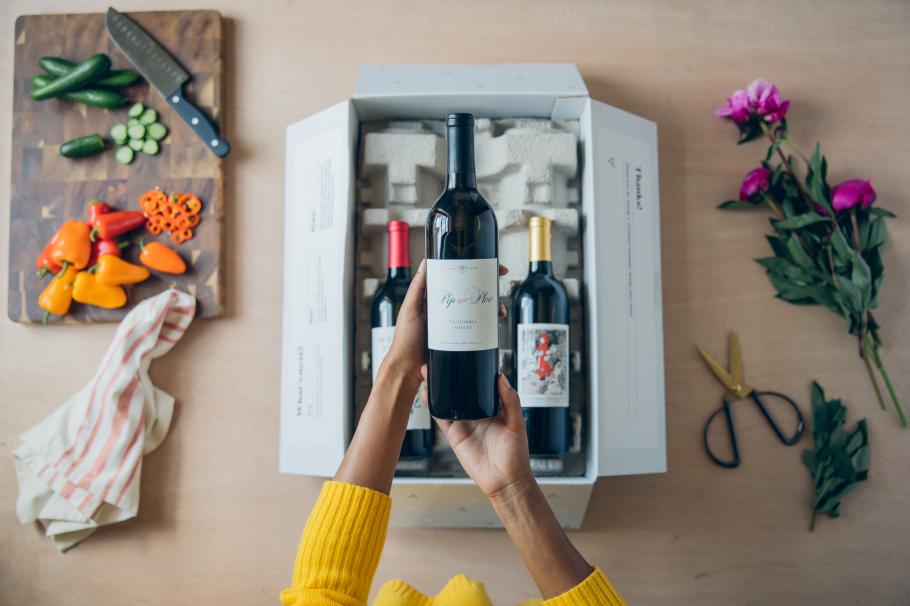 8. FirstLeaf Wine
Dads with a discerning palate will treasure in a wine subscription from Firstleaf. It starts with a quiz to personalize the experience. A highly trained wine concierge hand selects wines to represent your unique tastes. As you rate the wines, each subsequent shipment will represent your preferences even more. Red? White? Sweet? Dry? Firstleaf's wine selection is vast and special. Try the Father's Day Reds & Whites bundle. Treat your father to six bottles of Firstleaf's best including a Cab-Malbec blend and award winning Pinot Grigio. If there is ever a bottle of wine that doesn't match your highest standards, exchanges are free and easy. Dad will be saying cheers with this thoughtful gift.
9. Carhartt
Carhartt's quality work apparel company has been a family owned business since 1889. You will find durable work and outdoor clothing gifts just right for Dad. He will love the Pocket T-Shirt, their most iconic and best-selling t-shirt. It is available in sizes up to 5X and in over 20 colors. The crewneck holds its shape in a hard day's work, and Carhartt makes it tagless for a smooth feel. To keep dad a little warmer, opt for the Midweight Logo Hoodie. It is perfect for layering, and easy to wear with a tool belt. The cotton blend adds versatility for everyday wear. Dads love the comfort and familiarity of a good hoodie. It will quickly become his favorite. If you are looking for something Dad will use on the job, grab him the Duck Nail Apron. It is the perfect way to keep small tools close at hand. With four large pockets, pencil pocket and even tool loops, this durable nail apron will last a long time. Show dad that nothing will outlast your love for him, except for his Carhartt gear.
Happy Father's Day, and Happy Shopping!