Find more resources in your city!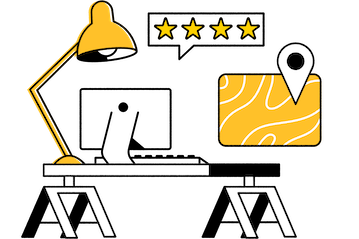 Start Exploring
Should your business be here?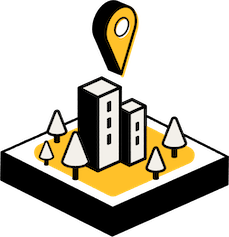 Add your business
How much should seniors save for retirement in Waco?
It's not always easy to determine the exact amount a person should set aside to have sufficient savings after retirement. Future increases in the cost of living, health care costs and other expenses can be tough to predict. The following data from the World Population Review provides estimated amounts one should save in Texas and at the national level based on retirement age and other factors:
| | Savings required to live comfortably | Average retirement age | Average life expectancy | Average yearly expenses |
| --- | --- | --- | --- | --- |
| USA | $944,280 | 64 | 78.2 | $54,700 |
| Texas | $765,223 | 65 | 78.5 | $47,236 |
These estimates provide fantastic insight into the amount of money your loved one should have set aside to live comfortably. But what if your senior has already retired and doesn't have enough saved? Or, suppose that your loved one has a sufficient amount of savings but isn't sure of how best to manage them. In these and other financial scenarios, it's a great idea to connect with a skilled senior financial advisor in Waco.
How much might seniors in Waco have saved for retirement?
The amount a person is able to save for retirement can depend on factors like the income they earned while working and their access to quality retirement funds. Take a look at the following data from TD Ameritrade that outlines the savings people have accumulated based on their age group:
It's good to note that while having more money in savings is generally better, it doesn't mean that financial comfort is guaranteed. A person who has $500,000 in savings might have more disposable income than someone with $1 million or more in savings if they have fewer expenses. This is why it's important for your loved one to connect with a Waco financial advisor for seniors who knows how to make their money work for them.
What to look for when selecting a senior financial advisor in Waco
If your senior would to work with a senior financial advisor in Waco, Temple, or Bryan, you'll want to find out their financial needs. Are they interested in investing their money? Do they want to plan their estate? Would they like help finding affordable health insurance or long-term care plans? Knowing this information can help you know which skill sets you want financial advisors to possess.
Next, you can ask for recommendations or check reviews to find financial advisors. It's good to confirm with your senior whether they want to work with an advisor online or in person. Once you connect with advisors, you can ask for referrals, but be sure to confirm that those individuals are not being compensated for their opinion. When speaking to advisors, it's important to ask whether they are fee-based, as opposed to commission-based. Also, check to see if they are bound by fiduciary duty and have a certified financial planner (CFP) designation. Online tools you can use to learn more about specific financial advisors include the NAPFA, AARP, and the CFP Board.
Gain more insight into this topic by consulting our comprehensive guide to choosing a financial advisor for seniors.
Financial advisors for seniors in Waco
A qualified senior financial advisor in Waco can help your loved one make great financial decisions so that they age in place comfortably and avoid scams, fraud, and other threats to their security. Let Seasons help you find a skilled advisor in the area. Browse our listings for Waco financial advisors for seniors today.