Find more resources in your city!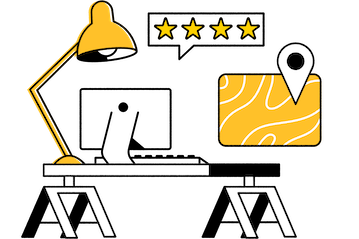 Start Exploring
Should your business be here?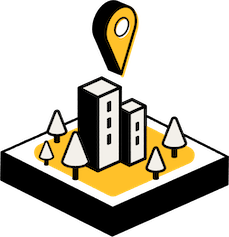 Add your business
How much should seniors save for retirement in Tyler?
If you get started with a senior financial advisor in Tyler, you can determine how much money your senior needs to retire comfortably — before they actually reach retirement and encounter a nasty surprise. According to recent estimates, the average senior in Texas retires at age 65 — so it might be a good idea to meet with a Tyler financial advisor for seniors before this date.
| | Savings required to live comfortably | Average retirement age | Average life expectancy | Average yearly expenses |
| --- | --- | --- | --- | --- |
| USA | $944,280 | 64 | 78.2 | $54,700 |
| Texas | $765,223 | 65 | 78.5 | $47,236 |
While these recent estimates also suggest that your senior will need about $765,000 to retire comfortably, this should only really be used as a basic guideline. After all, inflation has a tendency to fluctuate in this country — especially within the past few years. This can make it very difficult to estimate future living costs without assistance from a Tyler financial advisor for seniors.
How long can seniors in Tyler expect their retirement savings to last?
Many seniors state that one of the most bizarre aspects of retirement planning is determining a budget based on when they expect to pass away. This concept can be so strange — and perhaps disturbing — that some seniors prefer not to think about it at all. Be that as it may, the most recent data clearly states that the majority of seniors in the United States will only live for about 10 more years after retiring.
While confronting these difficult topics on your own can be difficult, enlisting the help of a senior financial advisor can make it much easier. These professionals tend to approach concepts in a logical, straightforward manner — allowing you to remove any potential emotional roadblocks and plan effectively based on the facts.
What to look for when selecting a senior financial advisor in Tyler
One of the best ways to find a reliable financial advisor in Tyler is to figure out what other people are saying in your community. Friends and family might have worked with advisors in your area with great results. On the other hand, they might have terrible experiences with certain advisors in your area — giving you a clear warning of who to avoid. It's true that seniors are especially vulnerable to financial abuse, and while this is typically committed by family members, so-called financial experts may also see your older loved one as a target. At the end of the day, you can be pretty confident about working with a financial advisor if they are accredited and have plenty of experience. Check out our comprehensive guide to choosing a financial advisor for seniors for more information.
Financial advisors for seniors in Tyler
Whether you live in Longview, Tyler, or any other location, all families can agree that spending more time with elderly loved ones is always priceless. But while these experiences might be priceless, the cost of retirement has a very clear price tag — one that you need to be aware of if you want to truly enjoy the extra years with your senior. Browse Seniors' listings and get in touch with qualified Tyler financial advisors for seniors today.