Find more resources in your city!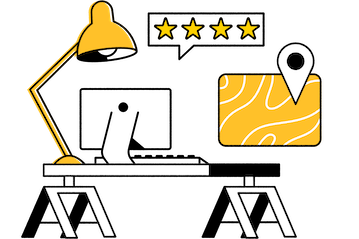 Start Exploring
Should your business be here?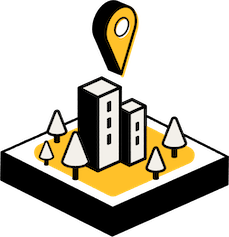 Add your business
What are the risks associated with senior driving in Wichita?
As seniors age, vision and hearing challenges along with mobility and cognitive issues can impact their ability to drive safely. According to the NHTSA, the majority of people who are killed in traffic crashes involving older drivers are at least 65 years old. To look deeper at the risks associated with senior driving, this 2020 data examines the percentage of seniors by age group who experience fatal car crashes in Kansas:
Many seniors are able to drive safely and avoid crashes just as they did when they were younger. But if you notice signs that your loved one might be struggling to stay in their lane on the road or is having trouble hearing nearby horns or sirens, it might be time to consider Wichita elderly transportation options. This ensures that your senior can still travel independently without concerns that their safety is at risk.
If transit was readily available in Wichita, would older adults make more trips to specific destinations?
For older adults who are no longer able to drive, it's important to have access to reliable transportation. While many seniors travel in private vehicles, some utilize public options like buses, subways, and light rail systems. One of the biggest requests of seniors is the greater availability of convenient public transportation. Here is data highlighting what seniors would do if they had easy access to transportation:
As you can see, older adults are eager to lead active lives. Having access to reliable transportation could make all the difference in their ability to maintain the lives they enjoy. If your loved one is unable to get frequent transportation assistance, it's a great idea to find senior transportation in Wichita that can help them achieve their goals outside of the home.
Wichita senior transportation for aging in place
A lack of access to senior transportation in Wichita can make aging in place a challenge. For example, the inability to complete a simple task like visiting a grocery store can make it hard for your loved one to maintain a healthy diet, while difficulties traveling to medical appointments could hinder their ability to stay on top of their preventative care. Worse, they might experience health challenges if they have a chronic condition that requires continuous care but have trouble getting to a treatment facility.
Sometimes, older adults don't want to feel like a burden to their loved ones and choose not to ask for help. It's also possible that loved ones who want to provide assistance cannot take time off from work or live too far away to offer reliable transportation to their older adult. If a senior lives in a rural setting or has mobility issues, public transportation might also be out of the question. The good news is there are plenty of providers that are eager to offer rides for seniors in Wichita. Learn more about finding assistance for your senior by consulting our comprehensive guide to choosing senior transportation.
Senior rides in Wichita
Helping your senior get to the places they want to visit most – whether that includes community events, friends' homes, religious functions, or shopping malls – is easy when taking advantage of Wichita elderly transportation options. Seasons is happy to help you locate trustworthy senior transportation in Wichita or Hutchinson. Review our listings to start your search today.