Find more resources in your city!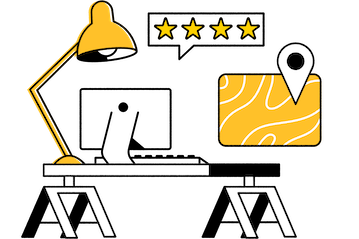 Start Exploring
Should your business be here?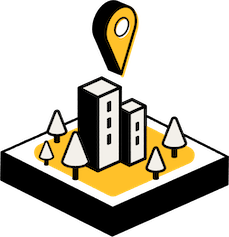 Add your business
West Palm Beach senior transportation for aging in place
Aging in place is becoming increasingly popular for seniors, meaning that they remain at home and live with independence and dignity while still receiving the support they need. West Palm Beach elderly transportation is a key component of aging in place because it allows seniors to seek medical care, visit grocery stores, and meet up with friends just as they did before. If your loved one lacks access to reliable rides for seniors in West Palm Beach, they may not receive the healthcare they need to manage chronic medical conditions or eat the nutritious diet recommended for them. They may also have to give up their religious services or volunteer work if they can't get there, preventing them from living their best life.
Life expectancies are on the rise, so the need for senior transportation in Fort Pierce is greater than ever before. We need reliable transportation services for our aging population.
Statistics and facts about West Palm Beach senior transportation
What are the risks associated with senior driving in West Palm Beach?
If your loved one can't access rides for seniors in West Palm Beach-Ft. Pierce, they may continue driving after it is no longer safe for them to do so. The table below cites statistics collected by the CDC to compare the rate of senior automobile-related deaths per capita by state:
| | Number of Senior Deaths (65+) | 65+ Population | Rate of Senior Deaths per 100,000 |
| --- | --- | --- | --- |
| USA | 11,252 | 74,629,409 | 15.08 |
| Florida | 804 | 4,497,337 | 17.88 |
Florida's rate is higher than the national average and we want to do something about that. Our listings make it easy to find safe rides for seniors in Fort Pierce to get them off of the road without limiting their freedom. It is the best way to keep your loved one safe.
What do seniors in West Palm Beach worry about when it comes to transportation?
Driving can easily be taken for granted. While you probably don't think about what it would be like to stop driving very often, older adults are constantly considering their options. The following data from a KRC Research Survey conducted in 2018 reveals how important of a consideration this can be:
Older Adults Who Expect to Stop Driving in the Future
Older Adults Who Have Cut Back on Driving
Older Adults Who Consider Finding Alternative Transportation Difficult
Nearly half of older adults anticipate not being able to drive in the future, while almost seven in ten think that finding alternative transportation would be challenging. That's a bad combination that we hope to address by making senior transportation in West Palm Beach-Ft. Pierce more accessible through our free resources.
What's considered safe, reliable senior transportation in West Palm Beach?
We keep talking about reliable senior transportation in West Palm Beach without addressing exactly what that means. Put simply, senior transportation has to get elderly riders from Point A to Point B safely. If your loved one is unsteady on their feet, their driver may need to assist them in and out of the vehicle or help them walk to their destination after parking. Likewise, the vehicles used have to be able to accommodate any tools your loved one uses to get around such as walkers or wheelchairs. Most importantly, senior transportation drivers can remain on-site to ensure that your loved one can get home safely. Buses and taxi cabs do not offer these specialized services and may be inappropriate for seniors as a result.
Senior rides in West Palm Beach
You don't want your loved one to risk their safety by driving, but you don't want to take their freedom away from them either. Using our resources to help them find safe senior transportation in West Palm Beach is a great way to help them live safely and with dignity.