Find more resources in your city!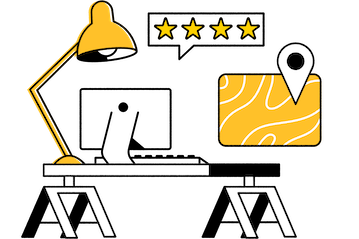 Start Exploring
Should your business be here?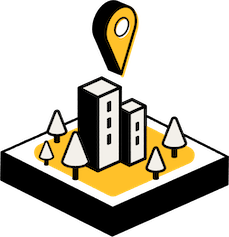 Add your business
Twin Cities senior transportation for aging in place
Rides for seniors in the Twin Cities are key to allowing them to age in place, which is what most elderly adults would prefer to do. Services that help them maintain their independence are critical to helping them live a life of independence and dignity. Since life expectancy continues to rise in the Twin Cities, safe and reliable transportation in the area becomes much more important.
In order for seniors to live a full and dignified life, they need reliable transportation to self-care, social, religious, medical, and family activities. Most of the time, this responsibility falls on the shoulders of family members. With everyone having busy schedules, this could be a problem if there aren't very many drivers within the family. Locating safe senior transportation in Minneapolis can put your mind at ease and give your aging relative a sense of freedom and the ability to enjoy activities they've loved all their lives.
Statistics and facts about Twin Cities senior transportation
What are the risks associated with senior driving in the Twin Cities?
When seniors don't have transportation options, they may choose to continue to drive themselves after their reflexes, sight, and hearing have made it unsafe to do so. This can end up harming not only seniors, as the chart below indicates, but can lead to their injuring other people, which could lead to feelings of guilt or even criminal charges.
| | Number of Senior Deaths (65+) | 65+ Population | Rate of Senior Deaths per 100,000 |
| --- | --- | --- | --- |
| USA | 11,252 | 74,629,409 | 15.08 |
| Minnesota | 113 | 920,382 | 12.28 |
To avoid any of these negative outcomes, our parents or grandparents must have reliable rides for seniors in St. Paul available to them on their schedule. When professionals provide transportation for our loved ones, they gain the confidence they need to put the keys away for good while knowing they will still live enriched lives.
If transit was readily available in the Twin Cities, would older adults make more trips to specific destinations?
According to the 2020 IATSS survey below, it would seem that transportation to medical appointments is more or less readily available. While medical care is essential to the lives of seniors, it's not the only place they want to go. Seniors want to visit with family and friends, do their own shopping, and attend community and recreational events.
With safe and reliable St. Paul elderly transportation available, your aging relative can live the independent life they desire even when they are no longer able to drive. Using Seasons to find the best available senior transportation options available in the Twin Cities can give you the peace of mind that comes with knowing your loved one can get to where they need and want to go safely.
What's considered safe, reliable senior transportation in the Twin Cities?
Many seniors in the Twin Cities need more than just a pick-up and drop-off service. There is any number of special needs a senior may have that require special equipment, expertise, or attention from their driver. For example, many seniors have wheelchairs. Others may need help walking from the door to the vehicle and back. Some seniors may need assistance locating the specific room they need to get to in a medical facility. You don't want your loved one to have to wait for their ride, so senior transportation should involve a driver that stays on location and is available to drive them home as soon as they are ready to go.
Senior rides in the Twin Cities
Seasons can help you find safe, reliable rides for seniors in Minneapolis and St. Paul to get them where they need to go. That way, you can spend more time enjoying your parent or grandparent when you see them. Look through our senior transportation reviews and find the best solution for your loved one today.