Find more resources in your city!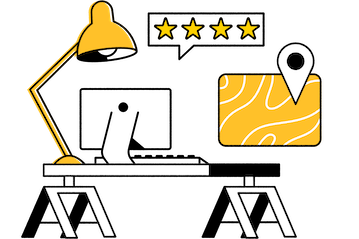 Start Exploring
Should your business be here?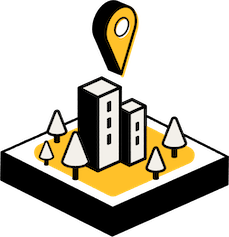 Add your business
St. Louis senior transportation for aging in place
Finding reliable rides for seniors in St. Louis is especially important for those who wish to age in place. This has become much more common as lifespans continue to increase. While many seniors once went to assisted living facilities where their transportation needs were taken care of, choosing to age in place provides greater comfort and autonomy and is an increasingly popular choice.
However, staying in one's home doesn't necessarily mean still having access to one's car or previous methods of transportation. Public transit may become more difficult to reach and driving may no longer be an option for getting to doctor's appointments, grocery stores, dinners with friends, family gatherings, and so much more. This can culminate in a loss of vitality for seniors who find themselves skipping routine medical appointments or those who lose regular access to the emotional and social support of their friends, family, and community.
Statistics and facts about St. Louis senior transportation
What are the risks associated with senior driving in St. Louis?
Even more alarming is the risk associated with driving past the point when it is no longer safe. Statistics show that motor vehicle death rates begin to rise steadily after the age of seventy and reach their peak beyond eighty. Safety is a real concern when considering the transportation needs of elderly loved ones.
| | Number of Senior Deaths (65+) | 65+ Population | Rate of Senior Deaths per 100,000 |
| --- | --- | --- | --- |
| USA | 11,252 | 74,629,409 | 15.08 |
| Missouri | 189 | 1,062,037 | 17.80 |
As shown in the chart above, the rate of motor vehicle-related deaths in Missouri is higher than the national average. Regardless of why this is, it serves to illustrate the necessity of finding reliable and easy to access transportation options for those family members who can no longer drive or who can't easily access public transit anymore.
If transit was readily available in St. Louis, would older adults make more trips to specific destinations?
In addition to safety concerns, seniors are losing the freedom to do the things they want to do. A recent survey showed the majority of respondents rated independence of traveling access to be very important to them. Surprisingly, more emphasis was placed on the importance for their emotional and psychological well being than their physical health.
The chart above highlights this point even further showing that the majority of those who responded are most interested in having the freedom to make recreational trips and greater freedom to visit friends and family on a regular basis. This indicates that these are the first things to go when seniors begin to lose access to reliable transportation.
What's considered safe, reliable senior transportation in St. Louis?
Reliable and safe transportation for seniors means so much more than what a taxi or rideshare service can provide. Seniors need to know they have the option of being helped into and out of the vehicle, especially as they eventually face mobility challenges. Another concern that is unique to seniors is the option of having their ride wait for them while they go shopping or proceed with a medical appointment. Standard transportation services would require the passenger to make a separate call and wait an additional amount of time once finishing their task, but this can cause undue stress for seniors. Many services that focus on serving seniors have the option for drivers to wait for seniors to be finished and ready for their return trip home.
Senior rides in St. Louis
If you have a loved one who has chosen to age in place but who is no longer able to easily access public transit options or drive their own car, then high-quality senior transportation in St. Louis is a great option to provide them with the personal freedom they desire. Let us help you find safe reliable rides for the senior in your life.