Find more resources in your city!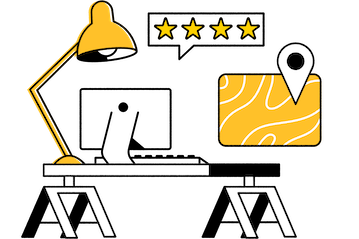 Start Exploring
Should your business be here?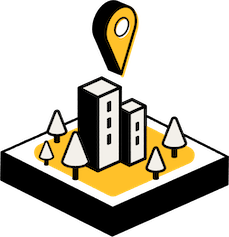 Add your business
Piedmont Triad senior transportation for aging in place
Most seniors today would prefer to age in place rather than move to an assisted-living facility. This means they need more services to help them maintain their independence, including safe and reliable senior transportation in High Point. We strive to connect you with a variety of transportation options in the area.
Seniors need access to a variety of pursuits including social, medical, family, and religious activities. Only when they are able to get to the places they need and want to go can they live a full and dignified life. The Surface Policy Transportation Project's recent study indicated that seniors aged 65 and over who can no longer drive make 65% fewer trips to social, religious, and family activities; 59% fewer shopping trips; and even 15% fewer medical-related trips. This results in fewer early diagnoses, less treatment of existing diagnoses, and less preventative care. The wellbeing of our aging population depends on quality, specialized rides for seniors in Greensboro.
Statistics and facts about Piedmont Triad senior transportation
What are the risks associated with senior driving in Piedmont Triad?
When seniors don't have access to safe, reliable senior transportation in the Piedmont Triad, they may end up driving after they should have given up the keys. If there's no other way for them to get to the doctor, it's hard to blame them. Unfortunately, this leads to increased automobile accidents and deaths as demonstrated in the table below.
| | Number of Senior Deaths (65+) | 65+ Population | Rate of Senior Deaths per 100,000 |
| --- | --- | --- | --- |
| USA | 11,252 | 74,629,409 | 15.08 |
| North Carolina | 369 | 1,751,.94 | 21.07 |
The rate of senior deaths in North Carolina is quite a bit higher than the national rate. Seasons would like to see this rate lower by helping you find quality rides for seniors in High Point. To help prevent your loved one from potentially injuring themselves or others, use our free resources.
How are older adults like seniors in Piedmont Triad getting around?
You may think that a good public transportation system takes care of the need for senior transportation. That's not exactly true, according to the 2018 study below conducted by KRC Research Surveys. One reason public transportation may not be used by seniors is that they often need specialized transportation options.
Older Adults Who Report Using Public Transportation
Older Adults Who Report Still Driving
Older Adults Who Report Riding with Family or Friends
A full 58% of older adults get rides with family or friends. That's a good solution as far as it goes. Hopefully, that at least gets them to all their important medical appointments. But seniors deserve specialized Piedmont Triad elderly transportation to get to social, religious, and self-care activities as well. We can help you find additional options for them.
What's considered safe, reliable senior transportation in Piedmont Triad?
Safe, reliable transportation for seniors in the Piedmont Triad consists of more than just a pick-up and drop-off service. Seniors often need access to vehicles that can accommodate wheelchairs. They may also need help getting from their door to the vehicle and back, as well as assistance finding the specific room or shop they are going to. Seniors need specialized Greensboro elderly transportation options with drivers who will remain at the location as the senior conducts their business or participates in their activity. This way, there is qualified transportation available immediately if they need to leave early for any reason and they don't have to wait for a ride when they are ready to return home.
Senior rides in Piedmont Triad
Your loved one deserves the freedom that comes with access to safe and reliable senior transportation in Winston-Salem and the surrounding area. They deserve to participate in all the activities they love on a regular basis. Look through our listings to find the best options for senior transportation in the Piedmont Triad area.