Find more resources in your city!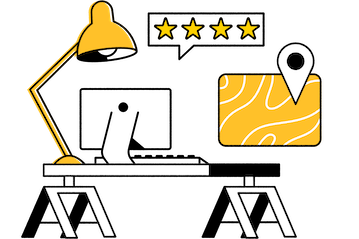 Start Exploring
Should your business be here?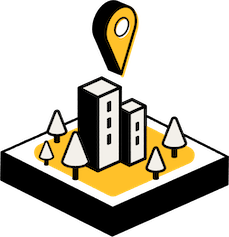 Add your business
Oklahoma City senior transportation for aging in place
Today, aging in place is a popular option for most seniors. But for seniors to thrive and live independently, services must be available to ensure they have what they need. Life expectancy has only continued to rise, prompting a call for safe and accessible Oklahoma City elderly transportation options to become more readily available.
Our senior population needs to be able to live their lives to the fullest. Being able to access self-care, as well as tend to family, social, and religious obligations, are vital to their ability to live freely with dignity. A study released by the Surface Transportation Policy Project found that among non-driving seniors over the age of 65, they have less freedom to make shopping trips, access doctor's visits, and participate in community events and activities. Many impacts can come from these issues, including less frequent treatment for existing health conditions and relationship decline. Providing safe senior rides in Oklahoma is a great way to negate these problems.
Statistics and facts about Oklahoma City senior transportation
What are the risks associated with senior driving in Oklahoma City?
When seniors don't readily have access to transportation, they may decide to continue driving after it's no longer safe for them and those around them. This decision can lead to an increase in traffic-related injuries and deaths. For instance, the following chart shows the number of transportation deaths in seniors aged 65 and above in the U. S. and Oklahoma.
| | Number of Senior Deaths (65+) | 65+ Population | Rate of Senior Deaths per 100,000 |
| --- | --- | --- | --- |
| USA | 11,252 | 74,629,409 | 15.08 |
| Oklahoma | 158 | 635,132 | 24.88 |
The rate of senior deaths in Oklahoma is greater than the average across the U. S. However, Seasons is working to lower the rate by providing easy-to-access rides for seniors in Oklahoma City that can meet their individual needs. By ensuring that seniors have options, they can feel more confident in giving up driving without fear of losing their independence.
How are older adults like seniors in Oklahoma City getting around?
While there are many options out there, these solutions are simply not accessible to everyone for a variety of reasons. For example, if your loved one is struggling to walk, they may not be able to make it to public transportation on their own. According to a 2018 Research Survey by KRC, only 15 percent of older adults use public transportation.
Older Adults Who Report Using Public Transportation
Older Adults Who Report Still Driving
Older Adults Who Report Riding with Family or Friends
Older adults who can't access public transport often rely on catching rides with their family or friends, which can make it harder for them to make appointments on time due to working around another person's schedule. Eighty-two percent of older adults choose to drive their car, which may or may not bring additional dangers to the road. Accessible transportation services can maximize your loved one's safety.
What's considered safe, reliable senior transportation in Oklahoma City?
When it comes to elderly transportation, it's important to note that it's not like a taxi or Uber service. Seniors may have any number of special requirements that need to be considered by the driver. For instance, if your loved one uses a mobility device, they may need someone who has a vehicle that accommodates wheelchairs, crutches, or other devices. Other clients may need assistance to reach the door safely, exit and enter the vehicle, or sign in for their medical appointments. Their driver can also wait for your loved one on-site until it's time for them to return home.
Senior rides in Oklahoma City
Whether your loved one can't access free public transportation due to physical and mental reasons, or simply because of lack of accessibility, you can trust Seasons to help you find quality senior transportation in Oklahoma City that can meet the needs of the senior in your life. Start your search today.