Find more resources in your city!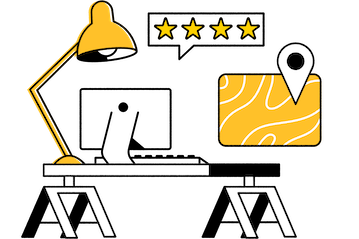 Start Exploring
Should your business be here?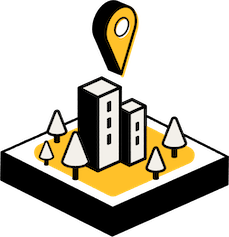 Add your business
New York City senior transportation for aging in place
Today, seniors are more commonly choosing to age in place rather than uproot their lives. This change in preference calls for services to help them lead independent and dignified lives. The impact of no longer being able to drive can be drastic, making it vital to ensure that the senior in your life has access to reliable and safe rides for seniors in New York City.
Accessible transportation is vital to our senior population across the U. S. Without transportation, seniors can't access crucial support systems in their community, family, and religious circles. In addition, it can prevent them from accessing medical and other forms of self-care. The Surface Transportation Policy Project found that elder citizens over the age of 65 who can't drive anymore are less able to attend to their needs, such as making shopping trips or medical appointments, running errands, or attending important social and family activities.
Statistics and facts about New York City senior transportation
What are the risks associated with senior driving in New York City?
When seniors don't have easy access to transportation, they may opt to keep driving despite the safety risks. Seniors may not be able to drive for a range of reasons, including decreased eyesight or cognitive abilities, which can lead to an increase in traffic accidents. The following chart compares the rate of senior deaths per 100,000 to the average across the U. S., according to findings by the U. S. Department of Transportation FHWA.
| | Number of Senior Deaths (65+) | 65+ Population | Rate of Senior Deaths per 100,000 |
| --- | --- | --- | --- |
| USA | 11,252 | 74,629,409 | 15.08 |
| New York | 330 | 3,296,146 | 10.01 |
The rate in New York is significantly lower than across the US on average. However, Seasons strives to help that rate drop as much as possible by helping elders access the kind of transportation they need. By providing these options, seniors can more freely choose to not drive without losing their independence.
What should caregivers know about how giving up driving affects seniors in New York City?
There are many ways that seniors are affected when they have to give up driving. These can have harmful impacts on their quality of life, according to the findings of Florida State University study on the facts of aging. The list below explores the social and physical effects older non-drivers can experience when they don't have transportation options.
Fewer Dr. Visits by Older Non-Drivers
Fewer Shopping Trips by Older Non-Drivers
Fewer Social Family/Religious Trips by Older Non-Drivers
When seniors struggle to attend social, family, and religious activities and events, they may experience frustration, feel isolated, and otherwise struggle with mental health impacts. As indicated above, seniors who don't drive attend 15% fewer trips to the doctor, which leads to fewer early diagnoses and less frequent treatment. By providing safe access to rides for seniors in NYC, we can protect the wellbeing of our elderly population.
What's considered safe, reliable senior transportation in New York City?
Safe and reliable senior transportation in New York City is not simply a service that transports your loved one between locations. Many senior clients need specific accommodations to ensure that travel goes smoothly. For example, they may require a wheelchair-accessible vehicle for transportation. Others might need a driver who is able to help them walk to the building or appointment area. Seniors need someone who can get them to their appointments on time, as well as wait on-site until it's time for them to get a ride back home. Rides for seniors in NYC are a valuable service that can help elder citizens get their needs met without losing their independence.
Senior rides in New York City
When your loved one faces difficulty accessing free public transportation in their city, a reliable NYC elderly transportation provider can make a world of difference in their overall quality of life and ability to actively participate in their community. Let Seasons help you locate the best option to meet the needs of the senior in your life.