Find more resources in your city!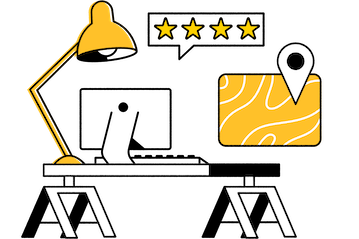 Start Exploring
Should your business be here?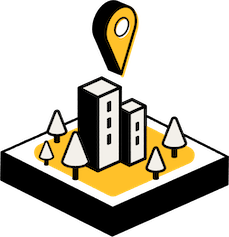 Add your business
Nashville senior transportation for aging in place
Aging in place is the preferred option for most seniors nowadays. It's easy to see why. Who wants to move into a nursing home when it's possible to grow old in the home that you've come to love? That being said, this aging option does prevent a few added difficulties that you'll have to take care of before it can be put into effect. One of the most important is securing a reliable source for rides for seniors in Nashville.
Senior transportation is super important because it enables older adults to continue doing the things that they love even after they've given up driving. Friends and family members may be able to help with rides some, but they have their own lives to live and the senior in your life may not always feel comfortable asking them for help. It's why you have to make sure that finding transportation is part of your senior's age-in-place plan.
Statistics and facts about Nashville senior transportation
What are the risks associated with senior driving in Nashville?
Older adults end up needing to quit driving at some point in their lives because there comes a point at which it's no longer safe for them to operate a vehicle. This is a data-backed truth that it's important not to ignore. For example, take a look at these statistics compiled by Finder.
| | Number of Senior Deaths (65+) | 65+ Population | Rate of Senior Deaths per 100,000 |
| --- | --- | --- | --- |
| USA | 11,252 | 74,629,409 | 15.08 |
| Tennessee | 258 | 1,143,393 | 22.56 |
As you can see, the risk for transportation-related fatalities is already high for seniors in the United States. However, that number is even higher in the state of Tennessee. It's one of the main reasons why you'll definitely want to secure safe transportation for your senior if they've chosen to age in place.
How do seniors in Nashville get to public transit access points?
Seniors can access public transportation in a variety of ways, as the following data from TransitCenter shows. However, that doesn't mean you should rely on public transportation to serve your senior's movement needs. To do so would ignore factors like reliability and entry and exit assistance, which are critical to a successful senior transportation plan.
The table above shows that most seniors access public transportation by walking. That might be an okay solution for a few years after they turn 65. But as they grow older, you definitely don't want to ask the older adult in your life to continue walking to and from a public transportation stop.
What's considered safe, reliable senior transportation in Nashville?
People tend to view a transportation solution as good enough if it can get someone to and from their destinations. However, there are a few things you want to look for beyond that when coming up with a transportation solution for an older adult.
First, it's important to make sure that the transportation option has support for seniors who need help with entering and exiting a vehicle. Things like Uber, Lyft, and public transportation simply don't offer this and that's part of the reason why they're not always the best solution for seniors.
It's also important for the transportation option to be extremely reliable. Older adults have important doctor's office visits that you don't want them to have to be late for. That's why many people choose to hire specialized senior transportation services in the Nashville area to make sure that the older adult they love has access to safe, reliable rides.
Senior rides in Nashville
If you're ready to start looking through your options for senior rides in Nashville, then Seasons is the place to do it. We have a wealth of free resources available to help make sure that you find the right option for the older adult in your life. Don't hesitate to reach out if we can be of further assistance.