Find more resources in your city!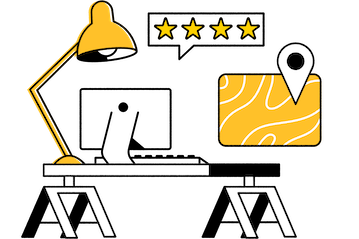 Start Exploring
Should your business be here?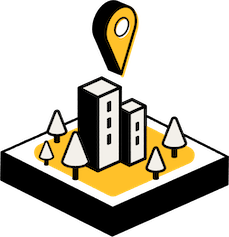 Add your business
Milwaukee senior transportation for aging in place
Many seniors make the decision to age in place rather than move to a facility that offers assistance because they love their home and they value the autonomy that comes from remaining there. This makes the need for safe and reliable transportation even more important for those seniors who no longer feel confident driving themselves but who want to remain engaged in a robust life outside the walls of their homes.
Whether they want to go to lunch with friends, doctor's appointments, shopping, or family events, most seniors need to leave their home several times a week, and finding reliable transportation to make that easier is invaluable. When seniors don't have access to transportation they may skip preventative care appointments or limit the time they spend with friends and family which can have a negative effect on their emotional and mental health and lead to feelings of having a diminished quality of life.
Statistics and facts about Milwaukee senior transportation
What are the risks associated with senior driving in Milwaukee?
Some seniors will decide not to allow the lack of transportation support to get in the way of maintaining their regular routines and they will elect to continue driving even if their eyesight and reflexes make it less safe to do so. Unfortunately, this can result in an increased risk of being involved in a fatal traffic accident.
| | Number of Senior Deaths (65+) | 65+ Population | Rate of Senior Deaths per 100,000 |
| --- | --- | --- | --- |
| USA | 11,252 | 74,629,409 | 15.08 |
| Wisconsin | 163 | 1,017,243 | 16.02 |
The statistics outlined above show that the rate of risk is even higher in Wisconsin than the national average. This helps to illustrate just how important it is to find safe and reliable rides for seniors in Milwaukee so they are able to continue pursuing their personal interests, maintain friendships, and take care of their health without putting themselves at risk.
Do seniors in Milwaukee have affordable and accessible transportation?
Unfortunately, a recent survey shows just how difficult it can be for many seniors to find accessible and affordable transportation. Of those surveyed, 75 percent said they did not feel they had excellent options for alternative transportation. This is a staggering number and one of the reasons we make it a priority to help seniors and their loved ones find affordable transportation options.
Older Adults Who Feel They Have Excellent Transportation Options
Older Adults Who Report Difficulty with Access to Transportation
Older Adults Who Report Difficulty with Affordability of Transportation
Private transportation that is focused on the needs of seniors can help seniors reach public transit options that may be too far from their home to walk to. They can also provide transportation to and from appointments directly. Knowing that there is an option that can be relied upon allows seniors who are aging in place to maintain greater personal freedom and continue living their lives on their own terms.
What's considered safe, reliable senior transportation in Milwaukee?
The reason we place so much emphasis on senior transportation is that it is decidedly different than standard transportation options one may think of such as taxis and rideshare services. Providers that work with seniors are accustomed to helping individuals with mobility issues to and from the vehicle and have the space to store larger items such as wheelchairs or walkers. They are also readily available to wait for their passenger while they are shopping or at a doctor's appointment so there is no additional wait once the activity is completed. This can make the process of going out much easier for those who would struggle to wait outside for a ride to return.
Senior rides in Milwaukee
There is no reason for someone who is aging in place to be stuck at home or for caregivers to provide for the majority of their transportation needs. If senior transportation in Milwaukee is a growing concern for you or a loved one, we would be honored to help you find reliable safe rides that meet your transportation needs.