Find more resources in your city!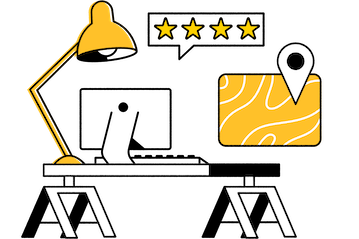 Start Exploring
Should your business be here?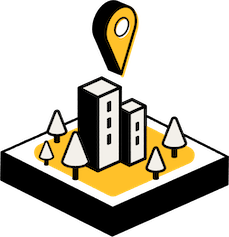 Add your business
Miami senior transportation for aging in place
Nowadays, aging in place is the preferred strategy for folks who are getting older. It's an option that allows seniors to stay in the homes that they've come to love instead of having to uproot themselves and move into a senior living facility. However, most people ignore the fact that Ft. Lauderdale elderly transportation is an important part of creating your senior's plan for aging in place.
You need to come up with a solid transportation plan for the older adult in your life so that they're able to continue doing what they love even after they quit driving. And you want to make sure that whatever Ft. Lauderdale elderly transportation option you pick for them is consistent enough for them to count on. Making the right decision here will help to ensure that your loved one can age comfortably in place without having to make sacrifices to do it.
Statistics and facts about Miami senior transportation
What are the risks associated with senior driving in Miami?
Driving as a senior in Miami can be risky. It's why many people choose to hire rides for seniors in Miami-Ft. Lauderdale instead of asking the older adults they know to continue driver even after their physical capabilities have diminished. Data from Finder confirms that driving as a senior in the Miami area isn't always the best call.
| | Number of Senior Deaths (65+) | 65+ Population | Rate of Senior Deaths per 100,000 |
| --- | --- | --- | --- |
| USA | 11,252 | 74,629,409 | 15.08 |
| Florida | 804 | 4,497,337 | 17.88 |
Clearly, driving as an older adult in the United States can be risky. But what you may not have realized is that doing so can be even riskier in Florida. It's one of the main reasons why it's a smart decision to hire rides for seniors in Miami-Ft. Lauderdale once your senior reaches a certain age.
How does giving up driving affect seniors in Miami?
Giving up driving can be a tough thing for an older adult to go through. That's true for a few reasons. KRC Research compiled a survey that shows exactly how this transition makes seniors feels. You can check out the information below to review their findings and to get a sense of how it might impact the older adult in your life.
Feel Dependent on Others When Giving Up Driving
Feel Frustrated By Giving Up Driving
Feel Isolated As a Result of Giving Up Driving
As you can see, there are quite a few ways that someone could be impacted by having to give up driving. Seniors who can't drive anymore tend to feel more isolated, frustrated, and dependent on others. That's not how you want someone you care about to be feeling, and it's why many people hire transportation services for older adults.
What's considered safe, reliable senior transportation in Miami?
Reliable transportation means more than just finding a way for the senior in your life to get where they need to go. It's also important that you provide them with a form of transportation that is reliable enough for them to count on consistently. They should never have to worry about whether or not their ride will be on time to take them to a doctor's appointment or to visit the pharmacist. It's one reason why specialty transportation services are typically the most reliable form of senior transportation in the Miami area.
Another thing to keep in mind is that your older adult may need help getting in and out of the vehicle that drives them around. If that's the case, then you'll want to make sure that you hire a service that can accommodate this request. Simply calling your loved one an Uber or a Lyft won't be enough.
Senior rides in Miami
When you're ready to hire transportation for the older adult in your life, Seasons is here to help. We have all of the free resources that you need to sort through your elderly transportation options and make the best call for your loved one. Reach out if we can be of further assistance.