Find more resources in your city!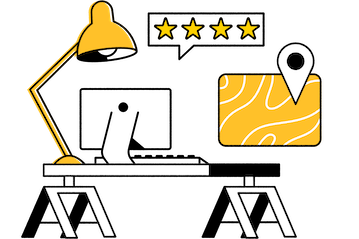 Start Exploring
Should your business be here?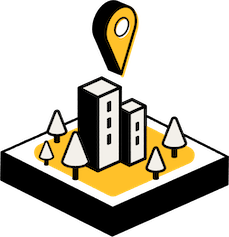 Add your business
Louisville senior transportation for aging in place
Seniors are more likely than ever to want to age in place. This can exacerbate the transportation issue because it means they have to drive themselves or they think they have to find a friend or family member to drive them. Just think of all of the places you go in a typical week. Many people visit grocery stores multiple times a week as well as religious ceremonies, family events, social dates, self-care appointments, and doctor's appointments, just to name a few. Eventually, anyone aging in place is going to discover they have more difficulty finding a way to and from these daily parts of their routine. Professional senior transportation in Louisville can help meet the needs of those aging in place. Making it easier to access reliable transportation can make aging in place a more viable solution and make the experience far more enjoyable by giving them access to more of the world beyond their own front door.
Statistics and facts about Louisville senior transportation
What are the risks associated with senior driving in Louisville?
When seniors do not have access to free public transportation, or they are not able to take advantage of it due to mobility issues and they don't have friends and family who are readily available to fill their transportation needs, they may choose to continue driving long after it is safe. The study below illustrates the potential severity of this particular risk.
| | Number of Senior Deaths (65+) | 65+ Population | Rate of Senior Deaths per 100,000 |
| --- | --- | --- | --- |
| USA | 11,252 | 74,629,409 | 15.08 |
| Kentucky | 193 | 750,564 | 25.71 |
The statistics show that the rate of senior deaths related to transportation is much higher in Kentucky than the national average. This could be due to a number of factors including the limited amount of public transportation in many of the rural areas of the state. Regardless, it demonstrates the need to provide seniors with safer forms of transportation.
How many seniors in Louisville have transit options within walking distance?
Even when there are public transit options, they are often too far away from the homes of seniors to be truly viable on a regular basis without assistance. One way senior transportation in Jefferson County can provide immense value is by helping seniors with mobility issues navigate to free public transit that can take them the majority of their journey but which is located too far from their home to access by walking.
The study outlined above shows how much greater the difficulty in accessing public transit options becomes as city size decreases. While there are many options available for very large cities, the number dwindles considerably once the population size decreases below 250,000. In many rural areas that are located far from major cities, these options can disappear altogether.
What's considered safe, reliable senior transportation in Louisville?
Jefferson County elderly transportation is radically different than the transportation services offered by standard rideshare companies or taxi services. When transporting elderly clientele the driver and vehicle have to be prepared to offer additional support. This could include helping a senior with mobility issues in and out of their transportation device such as a scooter or wheelchair or having space to store these devices.
. Another difference between services that focus on seniors and those that don't is that many senior transportation providers will remain in the parking lot as seniors go to appointments so they are ready and available to leave immediately instead of forcing the rider to wait for another vehicle.
Senior rides in Louisville
Seasons understands the important role Louisville elderly transportation plays in ensuring an enjoyable quality of life for local seniors. Let us help you find reliable rides in the area easily so that your loved one is able to maintain the level of independence they want without having to rely exclusively on friends and family members.