Find more resources in your city!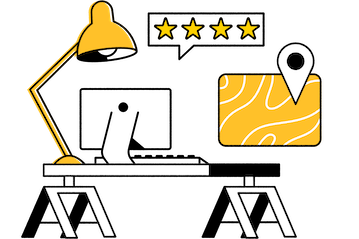 Start Exploring
Should your business be here?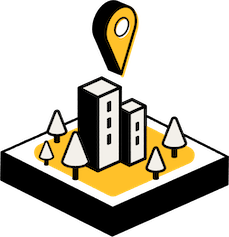 Add your business
Los Angeles senior transportation for aging in place
Most seniors today prefer to age in place instead of having to uproot their lives and move into a retirement home. There are a lot of benefits to aging at home, but it's a decision that also comes with a few added complications. For example, you will want to make sure that you have a reliable source for rides for seniors in Los Angeles for the older adult in your life. If you don't, they could struggle to have a happy and healthy aging process.
Senior transportation in Los Angeles is important because it enables older adults to continue living fulfilling lives even after they give up driving. With it, a senior will be able to continue going to church, family events, and doctor's visits without having to constantly ask someone else for a ride. It's why it's really important to make finding LA elderly transportation a key component of the age-in-place plan you set up for your loved one.
Statistics and facts about Los Angeles senior transportation
What are the risks associated with senior driving in Los Angeles?
Most seniors give up driving eventually because there is a point at which it's no longer safe for them to be out on the road. This is a fact that's backed by statistical data. For example, take a look at the following table, which uses data compiled by Finder in 2019.
| | Number of Senior Deaths (65+) | 65+ Population | Rate of Senior Deaths per 100,000 |
| --- | --- | --- | --- |
| USA | 11,252 | 74,629,409 | 15.08 |
| California | 846 | 5,838,115 | 14.49 |
As you can see from the data above, 11,252 seniors died in 2019 from transportation-related incidents. Although the risk for this is a bit lower in California, it's still too high for a senior to risk driving after it's no longer physically safe enough for them to continue doing so.
How does giving up driving affect seniors in Los Angeles?
Of course, giving up driving isn't an easy thing for many seniors to do. As the following data from KRC Research indicates, there are many different tough emotions that an older adult can feel when they have to stop driving. It's why ensuring that have reliable access to rides is so important.
Feel Dependent on Others When Giving Up Driving
Feel Frustrated By Giving Up Driving
Feel Isolated As a Result of Giving Up Driving
This data shows that an older adult can feel dependent on others, frustrated, and even isolated when they stop driving. However, these things don't have to be a problem in your senior's life. As long as you set them up with transportation, they'll be able to continue getting around without having to become too dependent on friends and family members.
What's considered safe, reliable senior transportation in Los Angeles?
Safe, reliable senior transportation is about more than just ensuring your loved one has a ride from point A to point B. You also need to make sure that they get the assistance that they need getting in and out of the vehicle that's transporting them. You certainly can't rely on this when using something like Uber or public transportation.
You also want to make sure that your loved one's transportation is highly reliable. The last thing that you want to happen is for the older adult in your life to miss an important doctor's appointment or visit to the pharmacy simply because their ride didn't show up on time.
It's why specialty senior transportation providers are your best choice. They ensure that your senior has a reliable, safe, and comfortable ride whenever they need or want to spend some time outside of their home. It's very tough to find this elsewhere.
Senior rides in Los Angeles
Are you ready to find your loved one safe, reliable rides in LA? If so, you have to check out Seasons. We have a wealth of free elderly transportation resources for you to look through. Take a look to figure out the pros and cons of each of your options and to zero in on the best choice for your loved one.