Find more resources in your city!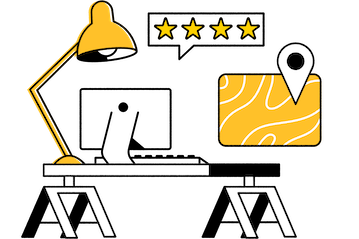 Start Exploring
Should your business be here?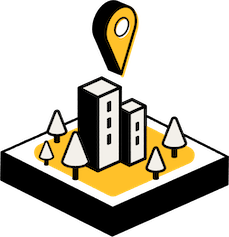 Add your business
Kansas City senior transportation for aging in place
Aging in place is the preferred option for most seniors today because it enables them to enjoy their later years at the home they've come to love. But if your loved one wants to do this, there are several different services you may want to sign up for to ensure that their process of aging at home is as safe and enjoyable as possible. Kansas City elderly transportation is an important part of this.
Transportation services can help keep your senior mobile and independent after they stop driving. Without a transportation plan in place, the senior in your life may find it difficult to get around to important health-related places, such as doctor's offices and pharmacies. They could also have a hard time getting to church, family events, and other social outings. These are all reasons why you'll definitely want to figure out transportation as part of your senior's aging-in-place plan.
Statistics and facts about Kansas City senior transportation
What are the risks associated with senior driving in Kansas City?
Seniors usually quit driving at some point in their lives because, at a certain point, it is no longer safe for them to continue operating a vehicle. The exact time that this occurs varies from individual to individual. But you can check out the following chart with data from Finder to see why older adults stop driving.
| | Number of Senior Deaths (65+) | 65+ Population | Rate of Senior Deaths per 100,000 |
| --- | --- | --- | --- |
| USA | 11,252 | 74,629,409 | 15.08 |
| Missouri | 189 | 1,062,037 | 17.80 |
As you can see, a significant number of seniors die from transportation-related incidents — both in Missouri and the broader United States. That's why rides for seniors in MO are so important. They enable older adults to continue getting around without having to put themselves or other drivers on the road at risk.
Do seniors in Kansas City have affordable and accessible transportation?
MO elderly transportation doesn't just need to be reliable, it also needs to be affordable. Unfortunately, a good number of seniors have a tough time affording the types of senior transportation options that are available to them. For example, take a look at this data from a recent KRC Research survey.
Older Adults Who Feel They Have Excellent Transportation Options
Older Adults Who Report Difficulty with Access to Transportation
Older Adults Who Report Difficulty with Affordability of Transportation
Clearly, many older adults aren't satisfied with the transportation options that are available to them. A non-insignificant percentage (12%) have trouble affording rides, while 40% have difficulty accessing transportation. Stats like these highlight the importance of coming up with a comprehensive ride plan for the senior in your life. If you don't do so, they could really struggle to get around.
What's considered safe, reliable senior transportation in Kansas City?
Finding reliable senior transportation in Kansas City is about more than just ensuring that your senior can get where they need to go. You also want to make sure that the rides they're getting are consistent enough to rely on. The last thing that you would want is for the older adult in your life to miss an important doctor's appointment just because their ride wasn't on time.
Seniors also often need help getting in and out of vehicles. That's why, for many, public transportation options like busses and trains simply aren't an option. These folks need drivers who can help them with things like wheelchairs and walkers.
It's why you'll likely want to hire a specialty senior transportation service instead of trying to come up with an independent solution on your own. Though these cost money, the price is often more than worth it because it enables your senior to live a much happier, healthier life.
Senior rides in Kansas City
Your senior's transportation plan will be an important factor in determining the quality of their life. So make sure you use Seasons to zero in on the best elderly transportation options in the Kansas City area. Our free resources are just what you need to perform your research and settle on the right option.