Find more resources in your city!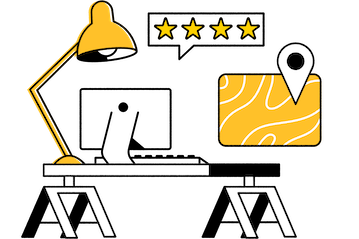 Start Exploring
Should your business be here?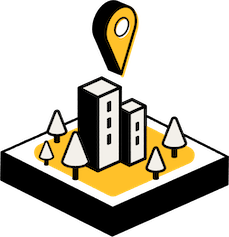 Add your business
Jacksonville senior transportation for aging in place
Aging in place is the preferred housing situation for most seniors today. Therefore, services that allow them to live as independently as possible are crucial to their aging with dignity. Since life expectancy continues to rise, safe transportation for seniors in Jacksonville is becoming more and more essential. In order for seniors to live a full life, access not only to medical appointments, but to social, religious, and family activities is necessary.
According to a study by the Surface Transportation Policy Project, seniors who are no longer able to drive end up making 15% fewer visits to the doctor, 59% fewer shopping trips, and 65% fewer trips to social, family, and religious activities. Fewer social, family, and shopping trips can lead to loneliness and social isolation. Fewer trips to the doctor can mean fewer early diagnoses of medical conditions, fewer early diagnoses of various conditions, and less frequent treatment of existing conditions. Clearly, safe and reliable senior transportation in Jacksonville is essential to the wellbeing of our aging population.
Statistics and facts about Jacksonville senior transportation
What are the risks associated with senior driving in Jacksonville?
When alternative transportation is not available, seniors end up driving even after they no longer should be due to slower reflexes and poorer eyesight. This can lead to a high rate of car accidents and even deaths of seniors, as demonstrated by the chart below from the US Department of Transportation Federal Highway Administration.
| | Number of Senior Deaths (65+) | 65+ Population | Rate of Senior Deaths per 100,000 |
| --- | --- | --- | --- |
| USA | 11,252 | 74,629,409 | 15.08 |
| Florida | 804 | 4,497,337 | 17.88 |
Not only do more seniors get into accidents when they continue driving, but they can also end up hurting others. The kind of guilt that leads to is not something anyone would want their loved one to face. The best way to avoid senior car accidents is to provide plentiful senior transportation in Jacksonville.
Do seniors in Jacksonville have affordable and accessible transportation?
Very few senior adults feel like they have proper access to affordable transportation alternatives, as demonstrated in the chart below from a 2018 survey by KRC Research Surveys. Not only do seniors lack good transportation alternatives, but they cannot always afford them. Affordable senior rides in Jacksonville are essential for the elderly people in the city.
Older Adults Who Feel They Have Excellent Transportation Options
Older Adults Who Report Difficulty with Access to Transportation
Older Adults Who Report Difficulty with Affordability of Transportation
While more seniors have difficulty accessing transportation than have trouble affording transportation alternatives, it's important to Seasons to provide resources for both problems. After all, all the transportation options in the world are not going to help if our seniors and their families cannot afford them. We can help break down barriers to safe and reliable senior transportation in Jacksonville.
What's considered safe, reliable senior transportation in Jacksonville?
Seniors oftentimes need more than just a pick-up and drop-off service. While that type of transportation will work for some seniors, many have conditions or disabilities that require a little extra attention. Many seniors, for example, must use wheelchairs. Those who don't may need help walking from the door to the vehicle, from the vehicle to inside the destination, or to find the exact room or shop they are visiting. Seniors also need drivers who will remain at their location so they can return home as soon as their activity is complete. This level of assistance requires specialized senior transportation.
Senior rides in Jacksonville
If your aging parent or grandparent needs more opportunities for transportation than family members can provide, they have to depend on the providers of quality Jacksonville senior transportation. Allow us to help you find specialized elderly transportation options that meet all of the needs of the senior in your life.