Find more resources in your city!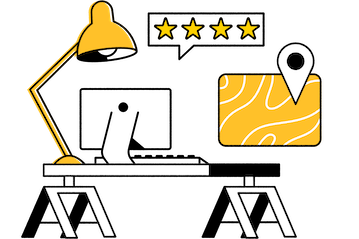 Start Exploring
Should your business be here?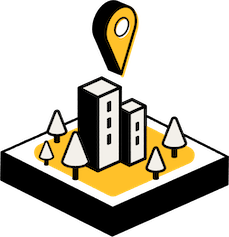 Add your business
Hartford senior transportation for aging in place
Most seniors today would prefer to age in place in their homes instead of having to uproot their lives and move into either a nursing home or an assisted living facility. Thankfully, there are a wide variety of home care options today that make it much easier for an older adult to age in place. But as this trend continues, the need for reliable rides for seniors in Hartford will become greater and greater.
Coming up with a New Haven elderly transportation plan is important for a few reasons. First, the older adult in your life needs to be able to continue living their life once they stop driving. And that can be difficult to do when they don't have access to reliable public transportation.
Additionally, it can be difficult for seniors to get around to important health-related appointments like doctor's office visits when they aren't able to consistently rely on rides for seniors in Hartford-New Haven.
Statistics and facts about Hartford senior transportation
What are the risks associated with senior driving in Hartford?
When older adults don't have access to reliable rides for seniors in New Haven, they may continue driving themselves even after it's safe for them to do so. This can lead to serious accidents that could be life-threatening. For example, take a look at this chart, which features data compiled by Finder.
| | Number of Senior Deaths (65+) | 65+ Population | Rate of Senior Deaths per 100,000 |
| --- | --- | --- | --- |
| USA | 11,252 | 74,629,409 | 15.08 |
| Connecticut | 75 | 630,244 | 11.90 |
The data shows that older adults have a significant risk of transportation-related death as they reach and pass the age of 65. Thankfully, the risk isn't as severe in Connecticut as it is in the broader United States. But even the smallest risk of something like this happening should be enough for you to get serious about creating a comprehensive plan for senior transportation in Hartford-New Haven.
What should caregivers know about how giving up driving affects seniors in Hartford?
Giving up driving can be a tough thing to do for an older adult. That's because they're essentially giving up their only form of mobility. This can make it much more challenging for them to get around to experience everything life has to offer. For example, look at this data compiled by Aging Americans.
Fewer Dr. Visits by Older Non-Drivers
Fewer Shopping Trips by Older Non-Drivers
Fewer Social Family/Religious Trips by Older Non-Drivers
As you can see, older adults who stop driving are especially at risk of losing their social connectivity. Being involved with friends, family, and religious organizations is an important part of living a fulfilling life. And if you don't have a solid transportation plan for your senior in place, they may not be able to do this anymore.
What's considered safe, reliable senior transportation in Hartford?
Safe, reliable transportation is more than just ensuring that the senior in your life can get where they need to go. You also want to make sure that their transportation is consistent enough to rely on and capable of helping them out when they need it.
For example, the older adult in your life may use a wheelchair. If so, they need a form of transportation that is able to help them get in and out of the vehicle. You can't expect someone who drives a bus or an Uber to help out with this. It's another reason why creating a transportation plan is essential.
Senior rides in Hartford
Are you ready to come up with a transportation plan for the senior in your life? If so, take a look at the free resources we've put together at Seasons. Our website is full of local information to help you find a transportation option that will enable your older adult to live a happy, healthy life.