Find more resources in your city!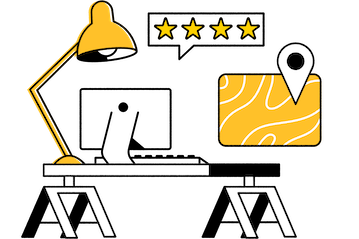 Start Exploring
Should your business be here?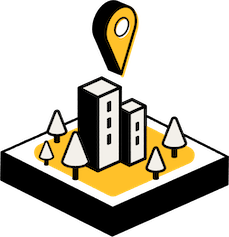 Add your business
Harrisburg senior transportation for aging in place
Because aging in place has become the preferred option for many seniors today, quality services to help them live independently are vital. Life expectancy has only continued to rise, making safe senior transportation in Harrisburg more accessible is a must to ensure that the senior community can thrive.
Our senior population suffers when they don't have access to reliable transportation. Ensuring access to Lebanon elderly transportation allows seniors to take part in a variety of necessary activities that can allow them to enjoy a full life, including family and social obligations, religious activities, medical appointments, and more.
The Surface Transportation Policy Project found that seniors over the age of 65 who don't drive have a decreased ability to participate in the world around them. Compared with seniors who drive, those that don't make 65% fewer trips for social, family, and religious activities; 59% fewer trips to restaurants and shopping; and 15% fewer trips to the doctor. These can have drastic consequences, such as a lack of preventative care.
Statistics and facts about Harrisburg senior transportation
What are the risks associated with senior driving in Harrisburg?
Seniors who don't have alternative transportation options may choose to continue driving themselves around, despite the risks involved. This can lead to traffic accidents and cause injuries or deaths. The chart below uses statistics from the US Department of Transportation Federal Highway Administration to show the number of vehicular deaths for seniors over 65 across the U. S. and in Pennsylvania:
| | Number of Senior Deaths (65+) | 65+ Population | Rate of Senior Deaths per 100,000 |
| --- | --- | --- | --- |
| USA | 11,252 | 74,629,409 | 15.08 |
| Pennsylvania | 315 | 2,393,362 | 13.16 |
The rate of senior deaths per 100,000 in Pennsylvania is better than the U. S. as a whole; however, Seasons hopes to bring the rate down further. By helping seniors find reliable senior transportation in Lebanon that can meet their needs on a routine basis, they can remain independent while remaining safe and secure as they travel.
How many seniors in Harrisburg have transit options within walking distance?
Transportation for America assessed the number of seniors with poor access to transit options based on the metro size. The survey found that the elderly community lacked reliable access to public transportation within walking distance in areas with a population between 1 and 3 million, with an average of 5.1 options within walking distance.
While there are some options available to seniors, it's important to make safe and reliable Lancaster elderly transportation more accessible. Elders who have physical or mental challenges are less able to access these options, presenting a strong need for transportation for seniors who need to make it to medical appointments or family events.
What's considered safe, reliable senior transportation in Harrisburg?
When it comes to safe rides for seniors in York, there is more to the service than picking up and dropping off your loved one. Seniors may need some accommodations to ensure that they are comfortable, secure, and safe as they travel with their driver. Seniors who use wheelchairs or other mobility devices will require a driver who can assist them adequately. Likewise, a driver may need to help seniors get in and out of the vehicle, walk into the building they are visiting, get them into the right space for their appointments, and more. Further, their driver will wait on-site to ensure that they can get them home promptly. We can help you find rides for seniors in Lancaster that can meet your loved one's needs.
Senior rides in Harrisburg
If your loved one can't take advantage of fixed-route transportation in their city for any reason, they'll benefit from providers of quality senior transportation in York. Let Seasons lend a hand as you search for rides for seniors in Harrisburg that can meet all of the needs of your loved one.