Find more resources in your city!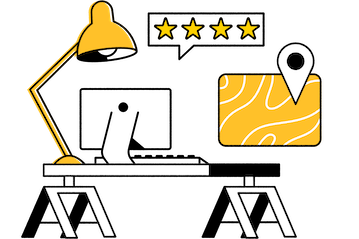 Start Exploring
Should your business be here?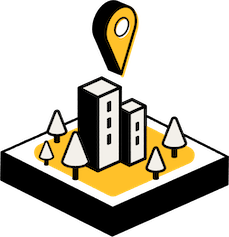 Add your business
Grand Rapids senior transportation for aging in place
We are enthusiastic advocates of aging in place, or allowing seniors to live at home with dignity and independence. Finding reliable Battle Creek elderly transportation can be one of the biggest obstacles to aging in place because you need to go out in the world to live independently. If your loved one relies on friends and family to drive them around, they may put off needed medical visits and trips to the supermarket to avoid taking advantage of others' kindness. This could compromise the medical care they receive and what they eat. They may also remove some get-togethers from their social calendars, leading to feelings of isolation as the rest of the world ignores them. Reliable senior transportation in Kalamazoo ensures that seniors can lead the rich and fulfilling lives they deserve without feeling like they're imposing on others, making it one of our biggest goals at Seasons.
Statistics and facts about Grand Rapids senior transportation
What are the risks associated with senior driving in Grand Rapids?
Older drivers may be skilled, but age may slow their cognitive and motor functions to the point that driving becomes dangerous. The CDC performed a scientific study in 2019 to compare the rate of automobile-related senior deaths by state per capita to the national average, and here is how Michigan fared:
| | Number of Senior Deaths (65+) | 65+ Population | Rate of Senior Deaths per 100,000 |
| --- | --- | --- | --- |
| USA | 11,252 | 74,629,409 | 15.08 |
| Michigan | 267 | 1,765,401 | 15.12 |
Michigan is slightly higher than the national average, but we feel that both figures are too high. Our mission is to make Grand Rapids elderly transportation more accessible so that seniors can do the things they want and need to without compromising their own security. Our free resources are a great starting point for making that happen.
How do transportation difficulties affect senior caregivers in Grand Rapids?
Caretakers often play an important role in Kalamazoo elderly transportation, but doing so adds a lot of responsibility to their already-full plates. KRC Research Surveys conducted a study in 2018 that provides an illuminating insight into how caretakers approach senior transportation. The bullet points below highlight some of what they learned:
Caregivers Who Spend 5 + Hours Weekly on a Care Recipient's Transportation Needs
Caregivers Concerned About A Care Recipient Driving
Caregivers Who Consider Providing Transportation Overwhelming
There is widespread consensus that seniors who have caretakers should think twice about driving, but nearly three out of every 10 caretakers find providing transportation to care recipients overwhelming. Reliable Battle Creek senior transportation is a great way to split this responsibility with others, and we do everything in our power to facilitate that.
What's considered safe, reliable senior transportation in Grand Rapids?
The ultimate goal of senior transportation in Grand Rapids is to help seniors reach their destinations safely and efficiently, a fact that's comparable to other transit options. However, the way to go about it changes when seniors are involved. For example, your loved one may need somebody to provide support as they walk to or enter a vehicle. Senior transportation accommodates that. Furthermore, senior transportation drivers arrive promptly to ensure that your loved one makes it to important appointments on time without having to rush. If your loved one uses mobility aids such as walkers, canes, or wheelchairs, they have to be transported too. Most importantly, senior transportation drivers can remain at a location so that seniors don't have to be concerned about how they are getting home.
Senior rides in Grand Rapids
Other people may not completely grasp the psychological implications of telling a senior they shouldn't drive anymore, and yet we can't let our loved ones put themselves or others into danger either. The solution is reliable senior transportation throughout the Grand Rapids area and beyond, and we can help facilitate that at Seasons.