Find more resources in your city!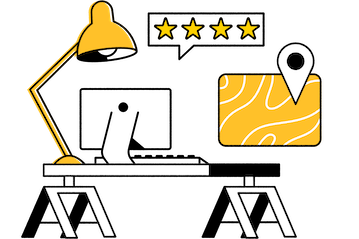 Start Exploring
Should your business be here?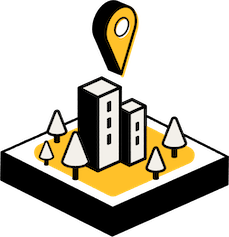 Add your business
Detroit senior transportation for aging in place
Senior transportation is an essential component of aging in place, or seniors remaining at home with assistance instead of moving to a long-term care facility. If your loved one isn't driving anymore, they may postpone shopping trips and medical appointments because they can't find a ride. That could compromise their diet and the quality of health care they receive, especially if they are living alone. Likewise, seniors who never get out may feel disconnected from the world around them, leading to feelings of loneliness.
We don't want that to happen to your loved one, so please use our resources to help them find reliable transportation to wherever they want or need to go. With access to reliable Detroit elderly transportation, seniors can enjoy vibrant social lives while visiting grocery stores and their physicians as needed. It truly facilitates the dignity and independence that all seniors deserve in their golden years.
Statistics and facts about Detroit senior transportation
What are the risks associated with senior driving in Detroit?
The aging process causes many seniors to slow down, potentially dulling the reflexes that once made them outstanding drivers. Likewise, seniors often struggle to fully recover from automobile accidents, making prevention the best course of action. The CDC compared the rate of senior automobile-related deaths per capita by state in 2019 and came to the following conclusions:
| | Number of Senior Deaths (65+) | 65+ Population | Rate of Senior Deaths per 100,000 |
| --- | --- | --- | --- |
| USA | 11,252 | 74,629,409 | 15.08 |
| Michigan | 267 | 1,765,401 | 15.12 |
Michigan is slightly above the national average, but both numbers are too high in our opinion. We believe that many of these fatalities could be prevented if seniors had consistent access to specialized transportation and strive to turn that vision into reality by making rides more accessible throughout the country. If your loved one needs reliable senior transportation in Detroit, we can help.
How does giving up driving affect seniors in Detroit?
While stereotypes suggest that seniors stubbornly hold on to their driver's license, many seniors voluntarily give up driving when they realize the risks associated with it. Unfortunately, willingness does not mitigate the impact. KRC Research Surveys published data in 2018 about how giving up driving made seniors and younger adults with disabilities feel:
Feel Dependent on Others When Giving Up Driving
Feel Frustrated By Giving Up Driving
Feel Isolated As a Result of Giving Up Driving
None of these things are conducive to good mental health, and offers to help may be rebuffed because they do not wish to impose. Senior transportation allows seniors to go where they like without asking a loved one for help, giving them more control over their daily activities. Facilitating this is our goal at Seasons.
What's considered safe, reliable senior transportation in Detroit?
Senior transportation is all about getting seniors from one place to another as safely as possible, and that means accommodating any special needs. If your loved one is prone to falls, somebody can help them walk from their home to a waiting vehicle to avoid any accidents. Likewise, seniors can receive assistance entering and exiting the vehicle or reaching their final destination once the vehicle has parked. If your loved one relies on mobility aids such as canes or walkers, senior vehicles are equipped to transport them as well. Asking a senior to hurry can have significant consequences, so senior transportation drivers should arrive early. In short, everything revolves around your loved one.
Senior rides in Detroit
Giving your loved one consistent access to transportation can make it much easier for them to live happily at home. If you aren't sure where to begin, Seasons is a great resource you can consult whenever you'd like. We sincerely hope that you use our resources to help your loved one get around!