Find more resources in your city!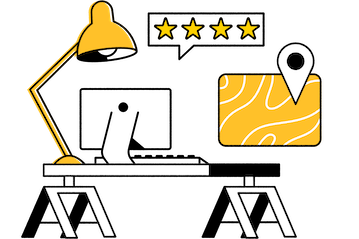 Start Exploring
Should your business be here?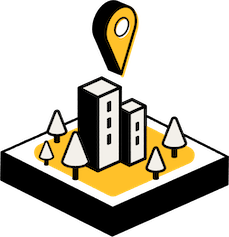 Add your business
Columbus senior transportation for aging in place
Most seniors today have a strong preference for aging in place which means it's more important than ever that services are made available to help them maintain an independent lifestyle for as long as possible. One of the most important services needed to retain the level of autonomy that makes it possible for seniors to age at home is reliable transportation. Columbus elderly transportation gives seniors the opportunity to attend religious services, community events, family gatherings, and social dates with friends. These are the activities that contribute significantly to quality of life and are as important as preventative medical care, doctor's visits, and shopping trips.
However, those regular medical appointments and trips that are part of one's daily life are equally impacted and detrimental to the health and happiness of seniors. Studies have indicated that seniors put off trips to doctors which can result in fewer opportunities for early diagnosis and treatment of illnesses so common in the aging population.
Statistics and facts about Columbus senior transportation
What are the risks associated with senior driving in Columbus?
If seniors can't find reliable senior transportation in OH, they may continue to drive themselves long after it is safe for them to do so. A recent report from the United States Department of Transportation Federal Highway Administration (FHWA) details the number of deaths due to transportation-related accidents for people 65 and older.
| | Number of Senior Deaths (65+) | 65+ Population | Rate of Senior Deaths per 100,000 |
| --- | --- | --- | --- |
| USA | 11,252 | 74,629,409 | 15.08 |
| Ohio | 307 | 2,046,320 | 15.00 |
While the rate of transportation-related deaths of seniors in Ohio is better than the national average, there is still a significant need for those seniors who can't utilize public transportation to have reliable options. Safe transportation that is also easy to access is necessary for seniors to continue living at home while also attending to their medical, personal, and social needs.
How do transportation difficulties affect senior caregivers in Columbus?
OH elderly transportation isn't just an issue for the seniors who are struggling to maintain their independence. It is also an area of concern for the caregivers who are attempting to provide transportation support to their loved one. According to a recent survey, the stress of providing transportation can feel overwhelming for many caregivers.
Caregivers Who Spend 5 + Hours Weekly on a Care Recipient's Transportation Needs
Caregivers Concerned About A Care Recipient Driving
Caregivers Who Consider Providing Transportation Overwhelming
Nearly 40 percent of caregivers who responded to the survey said they spend between five and ten hours weekly just on meeting the transportation needs of their relatives and friends. Nearly 90 percent reported being concerned about a senior in their care driving on their own. These numbers highlight the need for quality transportation options that are provided by sources outside of a senior's immediate social and family networks.
What's considered safe, reliable senior transportation in Columbus?
Transportation for seniors goes far beyond what is offered by a typical ride-share company. It isn't enough for a senior to be picked up and dropped off. Safe and reliable options should be prepared to help seniors who have mobility issues that require the use of an assistive device such as a wheelchair, scooter, or walker. Helping the senior into and out of the vehicle and also having adequate storage capacity for their mobility aid is a must.
Reliable senior transportation should also have the ability to wait for seniors to finish their appointments instead of requiring the senior to call for a new ride each time. While the wait time for a standard rideshare may not be excessive for someone in optimal health, it can be problematic for some seniors.
Senior rides in Columbus
If your loved one can't take advantage of the public transportation options nearby, they must rely on safe and secure senior transportation in Columbus. Let us help you find the transportation options that meet the needs of your loved one so they are able to safely maintain a greater level of personal freedom.