Find more resources in your city!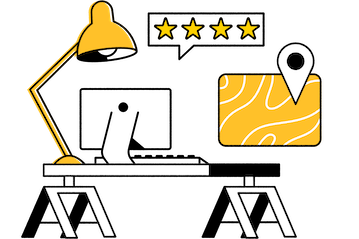 Start Exploring
Should your business be here?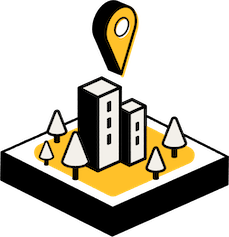 Add your business
Cleveland senior transportation for aging in place
If you aren't familiar with the term "aging in place," it means that a senior is living at home with outside support to maintain as much of their dignity and independence as possible. Locating elderly transportation in Canton is absolutely vital if you want your loved one to age in place because it ensures that they can get what they need. If a senior starts experiencing new symptoms, access to reliable transportation ensures that they can see a doctor. Likewise, seniors with regular access to Cleveland elderly transportation are more likely to go to the store when they run out of food and enjoy time with their friends. Simply getting out of the house can be good for a senior's mental state even if they don't have to go anywhere in particular. Our resources make it easier to find safe rides for seniors in Cleveland, giving them the freedom they need without forcing them to drive.
Statistics and facts about Cleveland senior transportation
What are the risks associated with senior driving in Cleveland?
Some seniors can safely drive, but others have medical conditions that limit their ability to do so. Seniors are also less likely to make a full recovery from auto accidents than other people, so it's better not to take the risk in many circumstances. The CDC conducted a comprehensive study on the rate of senior deaths per 100,000 people in 2019, and here is how Ohio compared to the rest of the country:
| | Number of Senior Deaths (65+) | 65+ Population | Rate of Senior Deaths per 100,000 |
| --- | --- | --- | --- |
| USA | 11,252 | 74,629,409 | 15.08 |
| Ohio | 307 | 2,046,320 | 15.00 |
Ohio is just a smidge lower than the national average, but we feel that it's still too many deaths when they could've been prevented. We aim to facilitate senior transportation in Cleveland for every senior who needs it, keeping them off the roads without compromising their control over their affairs.
Do seniors in Cleveland have affordable and accessible transportation?
There is a lot of transportation options out there, and you might be thinking that there is no need for dedicated senior transportation in Canton. Unfortunately, available research suggests otherwise. The list below highlights some of the key findings from a KRC Research Survey on the topic published in 2018:
Older Adults Who Feel They Have Excellent Transportation Options
Older Adults Who Report Difficulty with Access to Transportation
Older Adults Who Report Difficulty with Affordability of Transportation
Affordability is relatively low on the list of priorities (though the only acceptable percentage would be zero), with nearly four out of every 10 non-drivers dissatisfied with their access to transportation. We believe that part of the problem is that seniors don't know what's available to them, so we've made it our mission to help them find reliable Akron elderly transportation.
What's considered safe, reliable senior transportation in Cleveland?
Senior transportation has a specific target audience in mind. While public transit options don't worry about helping riders get from their homes to a train or bus, senior transportation providers have to be willing to lend a helping hand to those who are unsteady on their feet. Likewise, senior transportation has to be able to accommodate bulky items such as walkers and wheelchairs whereas taxi cabs do not. Furthermore, senior transportation has to arrive early to ensure that riders reach their destination on time without rushing. Your loved one's driver can also remain on-site to ensure that they know how they are getting home.
Senior rides in Cleveland
Access to reliable transportation is essential to allowing seniors to live with dignity, but most aren't happy with the resources available to them. Seasons hopes to solve that problem by making senior transportation more accessible to seniors and their families. We hope that you'll use our resources to their fullest potential!