Find more resources in your city!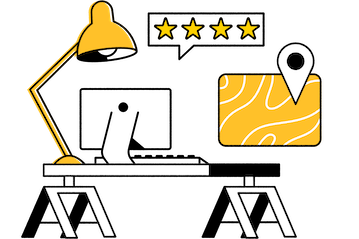 Start Exploring
Should your business be here?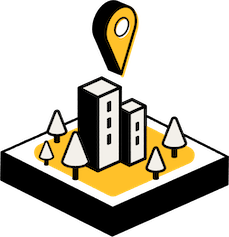 Add your business
Cincinnati senior transportation for aging in place
Due to advances in medical science and other quality of life factors, people are able to live longer than before. With this reality, the need for services like Cincinnati elderly transportation is more vital than ever. Nearly 80% of seniors live in suburban or rural areas, which means that access to public transportation or similar options might be limited or nonexistent. Therefore, finding ways for your loved one to get around is an essential aspect of helping them live a fulfilling, rewarding life.
There are also key benefits beyond feeling independent. By having access to reliable transportation options, seniors are more easily able to access essential medical care. Being able to make appointments allows them to manage chronic pain or to receive care for other conditions before they become serious. These factors combine to make access to safe transportation a vital aspect of your loved one's well being as they age.
Statistics and facts about Cincinnati senior transportation
What are the risks associated with senior driving in Cincinnati?
Finding senior transportation in Cincinnati can help your loved one avoid driving after they are not able to safely. Ohio has a rate of senior transportation deaths that is in line with that of the national average, about 15 per 100,000 drivers. Additionally, senior drivers can be dangerous for other motorists or pedestrians.
| | Number of Senior Deaths (65+) | 65+ Population | Rate of Senior Deaths per 100,000 |
| --- | --- | --- | --- |
| USA | 11,252 | 74,629,409 | 15.08 |
| Ohio | 307 | 2,046,320 | 15.00 |
While traffic deaths overall are decreasing, Seasons wants to help your loved one avoid situations where they could endanger themselves or others. We can make it easier for you to find transportation that allows your loved one to maintain their independence without having to resort to driving themselves or trying to access inconvenient transportation methods.
How many seniors in Cincinnati have transit options within walking distance?
The larger the metropolitan area, the more transportation options within walking distance there tend to be, according to Transportation for America. However, walking is not always safe for seniors. Between 2000-2007, those older than 65 accounted for only 12.6 percent of the population, but they were 22 percent of the victims of pedestrian deaths.
While there are many excellent public options for transportation around Cincinnati, Seasons can help you find options for your loved one that fit their schedule, needs, and safety concerns. Even with the available public options, many seniors can still have a significant need for reliable transportation to maintain their desired standard of living.
What's considered safe, reliable senior transportation in Cincinnati?
Senior transportation requires more than simply providing a vehicle. Many seniors have mobility issues that make entering and exiting a vehicle challenging. It is also possible that your loved one uses a wheelchair to get around, and they would require a specially-equipped vehicle to get in and out. Also, some people need help getting from their home to the vehicle, or they might need assistance finding the right location for their appointments at a medical facility. Timeliness is also essential. We can help you find services that will arrive on time to transport your loved one and will wait until they are ready to leave and return home.
Senior rides in Cincinnati
If you are worried about your loved one having to rely on public transportation to get around, Seasons can guide you through the process of finding excellent transportation options. These services can make life easier for your loved one, and they can give you peace of mind knowing that they have safe transportation options.