Find more resources in your city!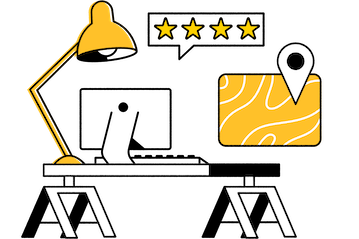 Start Exploring
Should your business be here?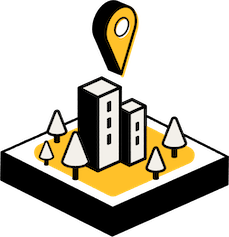 Add your business
Charlotte senior transportation for aging in place
Securing senior transportation in Charlotte is an important part of creating a successful age-in-place plan for the older adult in your life. Seniors are like all of us in that they need to spend time out of their house to live an enjoyable, healthy life. But that's very difficult for them to do after they stop driving if they don't have a reliable form of transportation.
A recent study by the Surface Transportation Policy Project found that seniors who don't drive and are 65 and older take 65% fewer trips to access social, family, and religious outings. That means there's a direct correlation between no longer being able to drive and enjoying fewer social outings. It's why it's important for you to secure transportation for a senior while coming up with their age-in-place plan. By securing safe transportation, you give your senior the opportunity to continue enjoying a fulfilling life as they grow older at home.
Statistics and facts about Charlotte senior transportation
What are the risks associated with senior driving in Charlotte?
Seniors generally end up needing to quit driving at some point in their lives because as we get older, the reflexes that we rely on while driving become less effective. This is something that's reflected in elderly driving statistics. For example, take a look at this chart with data from Finder to see the rate of senior deaths per 100,000 for drivers who are 65 and older.
| | Number of Senior Deaths (65+) | 65+ Population | Rate of Senior Deaths per 100,000 |
| --- | --- | --- | --- |
| USA | 11,252 | 74,629,409 | 15.08 |
| North Carolina | 369 | 1,751,.94 | 21.07 |
As the data shows, roughly 15.08 senior drivers out of every 100,000 died in the United States in a transportation accident in 2019. That number is even higher in North Carolina (21.07). It's a major reason why people who are looking after older adults need to prioritize creating a transportation plan for them.
How many seniors in Charlotte have poor access to transit?
Public transportation is one solution to elder transportation. But in many places across the United States, it's not as accessible as you might think. The following chart shows that more seniors have poor transit access today than they did in the year 2000 in most areas. It's based on data collected by Transportation for America.
The data shows that seniors living in all types of metropolitan areas have greater access to public transportation today than they did 15 years ago. But public transportation may not be the best way for your older adult to get around, anyway. Specialty senior transportation services in Charlotte could be a better fit for their needs.
What's considered safe, reliable senior transportation in Charlotte?
Safe and reliable Charlotte elderly transportation is about more than just getting an older adult from point A to point B. Seniors often have special requirements that need to be taken into consideration while finding them a transportation option. For example, many older adults use wheelchairs and struggle with mobility. It's important that they have a transportation option that is accommodating to this.
Seniors also often need someone to work around their schedule instead of the other way around (as is required by public transportation). It's another reason why hiring a company that specializes in senior transportation is likely your best option.
Senior rides in Charlotte
Seasons makes it easier to create the right transportation plan for the older adult in your life. You can use our free resources to look through the best options for senior transportation in Charlotte and to zero in on the ones that could work for you. Just let us know if you need any help sorting through your choices.