Find more resources in your city!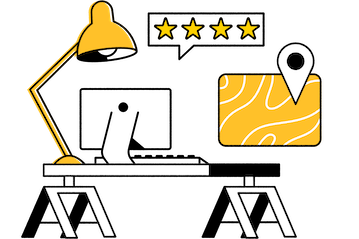 Start Exploring
Should your business be here?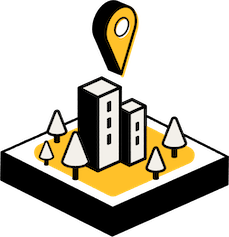 Add your business
What are the risks associated with senior driving in Charleston?
There are many reasons seniors drive after the point that it is safe to do so. In some cases, they do not have access to other reliable forms of transportation, so they drive to pick up groceries, attend medical appointments, or do other essential tasks. Information from the National Safety Council provides more data about fatal accidents for older drivers.
Your senior might be understandably hesitant to give up driving. However, taking steps to protect them and others doesn't have to mean eliminating their autonomy. There are a variety of options for Charleston elderly transportation, and they can ensure that your older adult is able to make their appointments and feel a part of their community. Additionally, finding professional services can remove the burden of transportation from caregivers.
Do seniors in Charleston have affordable and accessible transportation?
Because seniors can have different needs than the rest of the population, public transportation services might not always be able to cater to their circumstances. For example, those with wheelchairs might need specialized vans to make getting in and out safely. The National Aging and Disability Transportation Center offers more data about the needs of seniors.
Older adults who feel they have excellent transportation options
Older adults who report difficulty with access to transportation
Older adults who report difficulty with affordability of transportation
Public transportation can be effective for many seniors, but senior transportation in Charleston allows for a greater degree of freedom. Older adults often want to get out of their home for more than just medical appointments and grocery shopping. If your senior wants to go places that are not accessible by public transportation, finding a way to help them stay independent can make a difference for their outlook on aging.
Charleston senior transportation for aging in place
Finding senior transportation in Charleston for your loved one is a way to make aging in place more feasible. Being able to access transportation can help your loved one to maintain their mental and physical health as they age in place. As aging in place becomes more common, transportation to and from appointments, visits with loved ones, and activities make it possible for seniors to stay connected to people and communities that are important to them. Likewise, transportation is connected to essential components of aging in place, like accessing proper nutrition and attending vital medical consultations.
Choosing between the available transportation options can seem tricky at the start. That is why we offer our comprehensive guide to choosing senior transportation. This resource can give you more information about senior transportation, how to choose the best service for your loved one, and the elements to consider in your search.
Senior rides in Charleston
Transportation can help your loved one feel connected rather than isolated as they age in place. By removing the burden of transportation from caregivers and seniors, these professional services can provide safe access to religious functions, family gatherings, and community events. Seasons offers listings and guides to help you find the best Charleston elderly transportation option for your loved one.