Find more resources in your city!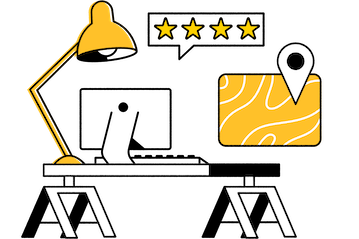 Start Exploring
Should your business be here?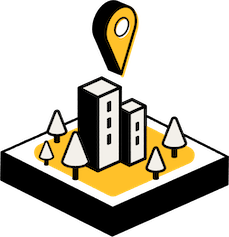 Add your business
Boston senior transportation for aging in place
While seniors were once confined to nursing homes and similar facilities as they aged, today's seniors are increasingly opting to age in place and remain in their homes. This is a positive trend for seniors, but it also means that Boston elderly transportation beyond public transit is essential. If your loved one relies on you or another family member to drive them to the supermarket or doctor's visits, they may schedule fewer of these trips to avoid imposing on you. That could leave them with limited access to healthy foods and make it difficult to manage any chronic medical conditions. Furthermore, the senior in your life may see their friends less often if they cannot drive, hindering their social life. Seniors need reliable access to rides so that they can live independently, and we do our part in facilitating that by making it easy to locate senior transportation in Boston.
Statistics and facts about Boston senior transportation
What are the risks associated with senior driving in Boston?
Alternatively, some seniors may continue driving even if visual or reaction time impairments have compromised their ability to do so, leading to increased accident risk. The table below compares the rate of senior deaths per 100,000 individuals in Massachusetts to the national average according to a study by the CDC:
| | Number of Senior Deaths (65+) | 65+ Population | Rate of Senior Deaths per 100,000 |
| --- | --- | --- | --- |
| USA | 11,252 | 74,629,409 | 15.08 |
| Massachusetts | 122 | 1,169,332 | 10.43 |
The rate of senior deaths is substantially lower in Massachusetts than the national average, and that's good. However, Seasons would like that number to be even lower, so we make it easy for seniors to find the transportation options they need to get where they have to go without jeopardizing anybody's safety.
How many seniors in Boston have poor access to transit?
Some seniors use public transit options such as buses to get around, but others have mobility troubles or cognitive impairments that prevent them from following suit. Unfortunately, access to transit access is also declining across the board. The table below compares how many seniors lacked reliable transit options in 2000 to 2015 according to data collected by Transportation for America:
The number of seniors who lack reliable transportation options is up in cities of every size, a startling trend as life expectancies continue to increase and seniors need more rides than ever before. If your loved one lacks reliable access to transit, our resources are a great place to turn for help.
What's considered safe, reliable senior transportation in Boston?
Senior transportation in Manchester has to do more than simply get seniors from point A to point B. It also has to meet the unique needs of the seniors who use it. For instance, many seniors use tools such as wheelchairs and walkers to enhance their mobility and senior transportation has to accommodate them. Likewise, seniors may need assistance walking from their front door to the vehicle or while they are grocery shopping. Most importantly, drivers need to arrive promptly so that seniors can reach their destinations on time and remain on-site so that seniors can easily make it back home.
Senior rides in Boston
Seniors don't have to drive to lead fulfilling lives, but they do need reliable access to senior transportation in Manchester to enjoy their golden years. Seasons offers extensive listings to help seniors find a ride, so you can trust us with all of your loved one's transportation needs. We hope to serve you soon!