Find more resources in your city!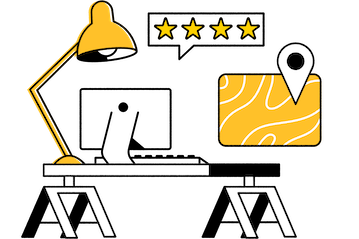 Start Exploring
Should your business be here?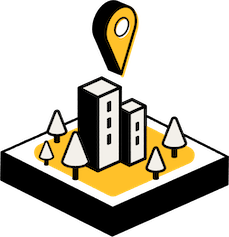 Add your business
How many people in Wichita report getting an insufficient night's worth of rest?
Getting a bad night of sleep has been scientifically proven to be detrimental to your health. Not only might you be a foggy mess the next day, but it can also have negative effects on your overall well being. While a full service laundry in Wichita won't solve all of your aging loved one's sleeping problems, having fresh bedding is a big step in the right direction.
With the help of a quality wash and fold laundry service in Wichita, your senior can lie down on fresh sheets each night. Crisp, clean linens can have a wonderfully calming effect on people, and they're perfect for setting the stage for a peaceful, dreamy night of sleep every night.
How much time do caregivers in Wichita spend on various housekeeping tasks?
There are many tasks that a caregiver provides for an aging loved one, and that includes running errands, prepping meals, and coordinating healthcare. Being a part- or full-time caregiver isn't an easy task, but laundry pick up and delivery for seniors in Wichita can really make a difference in your life.
With caregivers reporting at least 7 hours a week spent on housekeeping and laundry, the assistance of a high-quality laundry service in Wichita can't be undervalued. Not only could you complete other chores more quickly, but it could open up more time for you and your elder to spend together.
How can I find a reliable laundry service in Wichita?
When you are on the hunt for a laundry pick up and delivery for seniors in Wichita for your elderly loved one, you'll want to keep an eye out for a few factors. For example, your senior might be a die-hard fan of a specific detergent. Would the laundry service be open to using that, or is it in-house products only? Ask about extra services on offer as well. Could a vintage piece be dry-cleaned?
Aside from the cost (typically charged per pound), one of the most important aspects of a senior laundry service is its delivery and pickup policy. Is it on a regular schedule or is your elderly loved one able to schedule a same-day pickup? Do they offer door-to-door service? Are their delivery personnel friendly and accommodating of senior needs?
For more information on this topic, check out our comprehensive guide to finding laundry services for seniors. This guide includes all of the information you need to know about laundry service and what it can do for your aging loved one.
The best full-service laundry service in Wichita
If you're looking for a full service laundry in Wichita for your elderly loved one, make sure you find a reliable service you can trust. Spending the time to make sure your senior is always in clean clothes and fresh linen is well worth the effort. Use our free Wichita laundry service resources listed above to get your search started today.