Find more resources in your city!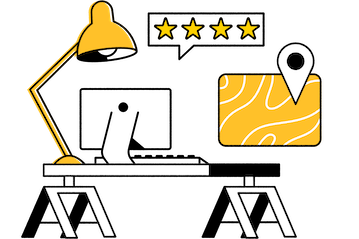 Start Exploring
Should your business be here?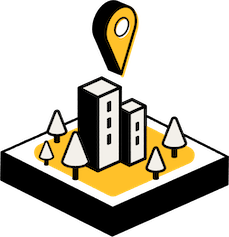 Add your business
How many people in Santa Barbara report getting an insufficient night's worth of rest?
There are plenty of seniors in Santa Barbara who struggle with sleeping, as shown below. There are many reasons for this, but one of the most under-appreciated is the lack of a clean and comfortable sleeping space. Hiring a full service laundry in Santa Barbara may be what it takes to fix that problem for your older loved one.
Your wash and fold laundry service in Santa Barbara will ensure that your older loved one always has access to fresh pillowcases, sheets, and comforters to use on a nightly basis. That could make it easier for them to relax when they get into bed at night and may help them stay asleep for longer than they otherwise would. It's another example how your senior can benefit from hiring a laundry service in Santa Barbara, Santa Maria, or San Luis Obispo.
What percentage of adult caregivers have provided housekeeping services for the elderly in Santa Barbara?
Hiring a full service laundry in Santa Barbara won't just be good for your senior, it could also be beneficial to you. As you'll see below, adult caregivers complete a wide variety of tasks for the elderly. If you're feeling overwhelmed by everything that you have to do, why not take some of that off of your place with laundry pick up and delivery for seniors in Santa Barbara?
Percentage of adult caregivers who had provided the following services for the elderly.
Transportation to doctor's appointments
Housekeeping and laundry
Administering medicine
You want the best for your senior. But you shouldn't have to make excessive sacrifices at work or home to ensure they get it. Hiring a company that offers laundry pick up and delivery for seniors in Santa Barbara is a great compromise. Your older loved one will get the clean clothes and linens you want for them and you won't be responsible for providing them on your own.
How can I find a reliable laundry service in Santa Barbara?
You can begin looking for a reliable laundry service online by comparing each provider's website. This will give you an in-depth look at how providers differ from one another through factors like pricing, services offered, years of experience, and more. You can also look at customer reviews on sites like Yelp and Google to get a better sense of what differentiates one company from another.
Once you've narrowed down your list of options to a group of finalists, consider interviewing them in person or at least over the phone. Doing so should help you get the last pieces of intangible information that you need to make your hiring decision. You can also check out our comprehensive guide to finding laundry services for seniors to learn more about optimizing this process.
The best full-service laundry service in Santa Barbara
Hiring a laundry company can help your senior get more out of their golden years in several ways. They'll have cleaner clothes to wear, which can help them feel better about themselves and feel more confident about socializing. They'll also have more time to pursue what they love. So take a closer look at the resources Seasons has compiled on this page to get started.