Find more resources in your city!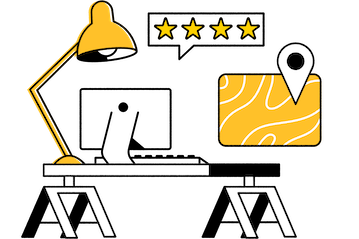 Start Exploring
Should your business be here?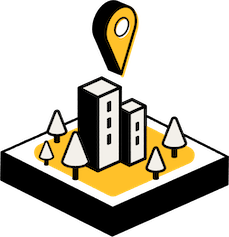 Add your business
How many people in Roanoke report getting an insufficient night's worth of rest?
Sleep is restorative in many different ways. It is during sleep that our muscles are repaired from the activity of the day before and strengthened for the day ahead. At the same time, sleep is when our memories are solidified. For an elderly person, who may be having trouble in either of these areas to begin with, quality sleep is especially important every night. The information below indicates what percentage of adults in Roanoke report getting insufficient sleep:
Did you know that dirty sheets and bedding is one cause of a lack of sleep? Of course, there are many other causes of sleep deprivation, but the fact is that people with clean sheets sleep better. When you connect your aging loved one with a wash and fold laundry service in Roanoke or Lynchburg, you may be providing them with a more solid night's sleep on a regular basis.
How did the availability and use of laundry services improve life for seniors in Roanoke?
There are other ways that a senior's life may be improved through a full service laundry in Roanoke. Doing the laundry involves a great deal of heavy lifting, bending, and twisting and turning. It's taxing physically and can become a dreaded chore for the elderly. Below are the results of a study that shows some of the main ways seniors' lives are improved by the use of laundry services:
In a study published by seniors housing and care journal, the availability and use of laundry services improved:
Mood by
Psychological health by
Self-efficacy by
Because you love your aging relative, you might feel that it is your duty to take over their laundry chores. This is very thoughtful, but it can have its downsides. Consider the amount of time each week that doing laundry takes. The chore involves gathering soiled laundry, sorting it, washing it, drying it, folding or hanging it, and putting it away. If instead, you choose to secure a wash and fold laundry service in Roanoke for your aging loved one, you could spend all those hours doing things you enjoy together.
How can I find a reliable laundry service in Roanoke?
There are a few considerations to keep in mind when searching for a full service laundry in Roanoke or Lynchburg. You must find a service that delivers in your elderly loved one's neighborhood. Then you should choose a facility that has a good reputation for providing excellent quality, reliable, and timely service. Online reviews are one way to find this out, but don't discount recommendations from friends, neighbors, and family members. If your elderly loved one needs specific amenities, like dry cleaning, make sure the service you choose provides these.
If you want more information about what to expect from laundry pick up and delivery for seniors in Roanoke and how to find the right service for your aging loved one, check out our comprehensive guide to finding laundry services for seniors.
The best full-service laundry service in Roanoke
Wearing clean, fresh clothes and sleeping in clean, fresh bedding is a basic necessity that we don't give much thought to. Our aging loved ones deserve to age in place with dignity, including the dignity of having clean, fresh clothing and bedding every day. Use our free resources to find the right laundry service in Roanoke of Lynchburg for your senior today.