Find more resources in your city!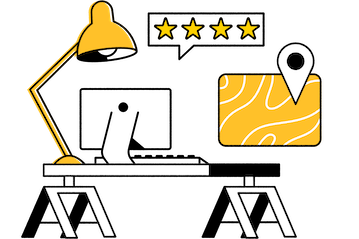 Start Exploring
Should your business be here?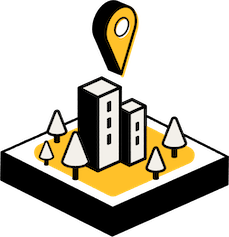 Add your business
How many people in Phoenix report getting an insufficient night's worth of rest?
Everybody needs their sleep, but seniors are often more vulnerable to the negative effects of not getting enough rest every night. A wash and fold laundry service in Phoenix could help ensure that your loved one gets more sleep by making sure that they always have clean linens. The chart below illustrates how many adults in Phoenix don't get enough sleep:
Many variables determine the quality of an individual's sleep, so laundry pick up and delivery for seniors in Phoenix won't automatically help your loved one get more rest. Still, experts agree that clean bedding is important for people of all ages. Your senior may also approach bedtime with a more positive mindset if they can wear clean pajamas and look forward to clean sheets.
What are the most popular laundry methods used by households in North America, including Phoenix?
Using a washer is easier than washing garments by hand, but your loved one may still struggle to carry heavy loads to the laundry room, reach into the machine to retrieve their clothes, or use the appropriate settings. Full service laundry in Phoenix means that your loved one won't have to worry about any of that while still enjoying the benefits of clean clothes and linens.
How can I find a reliable laundry service in Phoenix?
With so many providers of wash and fold laundry service in Phoenix to choose from, picking the right company can feel challenging. What is their delivery area? Does their staff treat seniors with the respect they deserve? What specific services are included in full service laundry in Phoenix? There is a lot to consider, some of which you may not think of until it is too late.
Luckily, Seasons has created a comprehensive guide to senior laundry service to help with every aspect of your research. Our guide covers everything from how to tactfully bring up professional laundry service to your loved one to what you can expect to pay for laundry pick up and delivery for seniors in Phoenix. We also provide insight into how to choose a great local company and when your loved one might need professional help with their laundry. Best of all, we make all of this information available in one convenient location.
The best full-service laundry service in Phoenix
Nobody wants to think of a beloved senior going out in dirty clothes and sleeping on soiled linens, but you probably don't have enough free time to do their laundry yourself. Seasons makes it easy to find a great laundry service in Phoenix, so please use our resources to ensure that your loved one always has access to a clean wardrobe.