Find more resources in your city!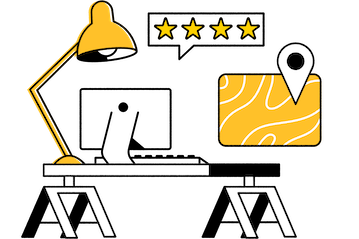 Start Exploring
Should your business be here?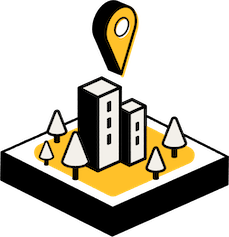 Add your business
How many people in Miami report getting an insufficient night's worth of rest?
An essential aspect of staying healthy in later years is getting enough sleep. Nearly 40% of adults in Miami reported getting insufficient sleep, according to County Health Rankings. While 7 and a half to 9 hours of sleep is what most adults need, it is also important that the sleep is high quality.
Having dirty clothes and sheets can lead to shorter or less helpful sleep, laundry pick up and delivery for seniors in Miami is a way to improve this aspect of your loved one's life. Because sleep can have positive cognitive and physical effects, full service laundry in Miami can help your senior better engage with various activities and relationships.
How much does the average household in Miami spend on laundry services?
Doing laundry at home is relatively inexpensive, averaging only about $170 a year, according to the Bureau of Labor Statistics. However, laundry pick up and delivery for seniors in Miami offers benefits that extend beyond simple cost. A full service laundry in Miami can take care of every aspect of the cleaning process, from pickup to washing and folding.
Because of the physical challenges associated with doing laundry, full service laundry in Miami offers a chance for your loved one to avoid situations where they could tire themselves out or hurt themselves. Additionally, having a service to pick up and return laundry gives your senior the time to spend time with family and friends or do activities that they enjoy. Using a laundry service can also ensure that clothes are washed at the proper temperature, which is essential in preventing the transmission of pathogens and removing stains. Some residential washers don't heat the water high enough, but you can find services that have high-quality machines to meet a variety of laundering needs.
How can I find a reliable laundry service in Miami ?
When looking for wash and fold laundry service in Miami, it is important to understand what your older adult's needs are and their budget. Different vendors offer different services, and you don't want to pay for services that don't suit your loved one's needs. For example, some vendors might offer dry cleaning or delivery times that are a better match for what your older adult needs. When you access our comprehensive guide to laundry services, you can get detailed information about how wash and fold laundry service in Miami works, your options, and pricing.
The best full-service laundry service in Miami
When you use Seasons's free Miami laundry service resources, you can find the support that your loved one needs. We know that it can seem daunting to get your elderly loved one set up with a service that fits their stage of life and situation, but our listings are a great way to find all the information you need in one place. Find your laundry service provider today to ensure that your loved one has the cleanest possible linens while making both of your lives easier.