Find more resources in your city!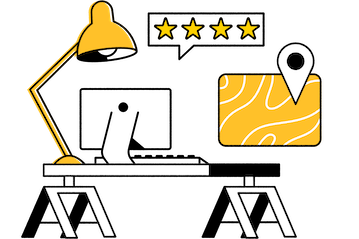 Start Exploring
Should your business be here?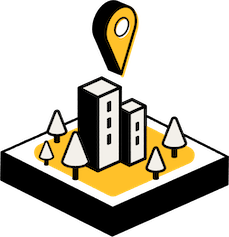 Add your business
How many people in Hartford report getting an insufficient night's worth of rest?
As your senior gets older, it's important for them to care for their health by eating well, staying active, and maintaining hygiene habits, which is why hiring a Laundry pick up and delivery for seniors in Hartford could be beneficial. If your senior isn't able to regularly clean their bed sheets and pajamas, it may disrupt their sleep patterns. As you can see from the chart below, more than 1 in 3 adults reports having a hard time sleeping.
While there are certainly other factors that can affect sleep patterns, having clean linens and clothing can go a long way to helping your senior get a good night's rest. Sleep comes more naturally when one is clean and comfortable. Hiring a laundry service in Hartford to relieve your senior of this chore can help.
Where are the top three places where pest professionals in Hartford report finding bed bugs?
In addition to carrying bacteria, sheets can become infested with bed bugs, which is another reason to consider hiring a full service laundry in Hartford for your senior. It's a common misconception that bed bugs are only found in lower-income areas or hotels, but they are found in all 50 states and are most commonly found in single-family residences and apartments.
The top places where pest professionals report finding bed bugs:
Single-family homes
Apartments/Condominiums
Hotels/Motels
As you can see from the chart above, around 1 in 10 people who encounter bed bugs will do so in their own residence. Bed bugs can be hard to get rid of and working with a full service laundry in Hartford can help ensure the laundry is being washed at the correct temperature with the right chemicals to get the job done right.
How can I find a reliable laundry service in Hartford?
There are many considerations you'll want to focus on when searching for the right laundry pick up and delivery for seniors in Hartford. You'll want to compare various prices as well as the services included for that price. While you may be tempted to go with more affordable companies, they may be cheaper because they offer less or use low-quality detergents and machines. You'll also want to consider if their services work around your senior's schedule and whether they have pick up and drop off services if your senior is no longer able to drive. Our comprehensive guide to finding laundry services for seniors can help walk you through these considerations and more.
At Seasons, we care about your senior's health and dignity, which is why we encourage you to take advantage of our free Hartford laundry service resources.
The best full-service laundry service in Hartford
Finding a wash and fold laundry service in Hartford might seem like a big task, but our listings can help you get started. Your loved one deserves to spend their golden years in comfort and good health, wearing clean clothing to feel good about themselves and using hygienic towels and other linens to prevent the spread of sickness.