Find more resources in your city!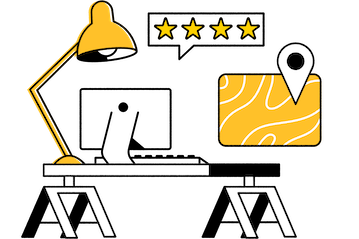 Start Exploring
Should your business be here?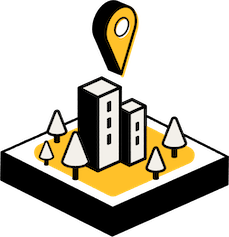 Add your business
How many people in Anchorage report getting an insufficient night's worth of rest?
Sleep is essential for people of all ages, but seniors especially need it to help their aging bodies repair themselves after a long day. Inadequate sleep can also contribute to feelings of depression and compromise an individual's immune system. Sadly, many Anchorage residents don't get enough sleep as illustrated by the following statistics from CountryHealthRankings.org:
Many variables impact the quality of sleep a senior gets, but experts agree that clean linens and other beddings are one factor that can help. If your older loved one doesn't launder their bedding as often as they should, wash and fold laundry service in Anchorage could help them get more rest at night.
What percentage of adult caregivers have provided housekeeping services for the elderly in Anchorage?
Many older adults rely on informal caregivers for help with basic tasks, and it can be difficult for their loved ones to say no. Unfortunately, many of these informal caregivers underestimate how much time tasks like doing the laundry may take. The following statistics from LongTermCarePoll.org reveal a few of the most common tasks informal caregivers take on:
Percentage of adult caregivers who had provided the following services for the elderly.
Transportation to doctor's appointments
Housekeeping and laundry
Administering medicine
Laundry is a particular time sink because the washer and dryer clean and dry garments at a set speed, forcing caregivers to wait for one cycle to finish before beginning another. Worse, caregivers might be tempted to overload the washer to finish more quickly and fail to completely clean the clothes. Full service laundry in Anchorage could give you more free time to enjoy with your senior while also ensuring their clothes are completely sanitized.
How can I find a reliable laundry service in Anchorage?
Laundry pick up and delivery for seniors in Anchorage is a great way for older adults to enjoy consistent access to clean clothes, but finding the right service is paramount. First, double-check each service's delivery area to make sure that your older loved one will get the convenience of clean clothes arriving directly at their door. Next, verify the availability of dry cleaning and any other services your older adult might want to take advantage of. A great wash and fold laundry service in Anchorage will also let your senior choose what detergents they want, and this is especially important if your older loved one has any allergies or sensitivities that need to be accommodated.
A fantastic full service laundry in Anchorage does no good if your older loved one cannot afford it, so think about the price early on in the research process. Our comprehensive guide to finding laundry services for seniors contains more info on what you should be looking for.
The best full-service laundry service in Anchorage
Your senior deserves to wear clean clothes and sleep on clean linens even if they can't do the laundry anymore, and laundry pick up and delivery for seniors in Anchorage is more convenient than you think. Seasons provides free informational resources and local listings to help you connect your older loved one to excellent service for their needs quickly and easily.