Find more resources in your city!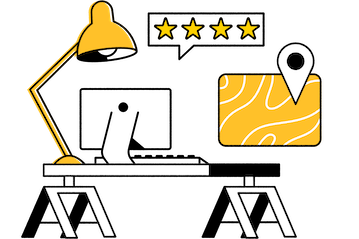 Start Exploring
Should your business be here?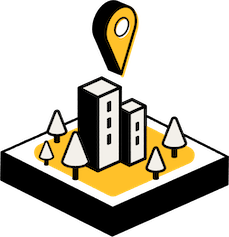 Add your business
How many seniors statewide, including Waco reported a fall?
It's easy to see senior falls as something that only happens to other people's loved ones, but the truth is that any older adult can fall and seriously injure themselves at any time. The federal government keeps track of senior falls by state, and here is how prevalent falls are in Texas whether they lead to injury or not:
Most falls don't lead to serious injury, but this good news should not lead to a false sense of security. Investing in a professional housekeeping service in Waco can be a great way to make your aging loved one's home safer for them to live in alone. We also recommend discussing safety measures with your older adult to provide them with greater peace of mind.
How do seniors in Waco feel about tidiness?
Living in a home filled with clutter can make seniors feel overwhelmed both by their living conditions and the amount of work that it would take to fix it. Unfortunately, this can compromise their well-being. The data below reinforces this conclusion by revealing how many older adults believe there is a link between tidiness and overall well-being:
The psychological benefits of living in a clean home can be difficult to quantify, but they are real. Of course, your elder loved one's mental state isn't the only reason to begin researching house cleaning services in Waco. Professional cleaners can also eliminate potential fire hazards, clear passageways of debris, and ensure that your senior's home is sanitary.
How can I find a housekeeper service in Waco?
Finding house cleaning services in Waco or nearby cities such as Bryan and Temple begins by asking your aging loved one what they need. A senior with COPD or another respiratory condition might want to emphasize the elimination of dust, while an older adult with balance problems might ask cleaners to focus on high shelves or lighting fixtures that they cannot safely reach themselves. You can also ask cleaning companies in Waco if they are capable of providing deep cleaning services that require special equipment and expertise.
We also advise letting your senior meet their potential cleaners before you commit to anything to ensure that they establish a solid rapport. If your older adult isn't comfortable communicating with their cleaners, you should look elsewhere. Our comprehensive guide to choosing a senior cleaning service contains more information on what to look for in a reliable cleaning service.
Waco's best house cleaning services
Helping your aging loved one around the house is great if you have the free time to do so, but professional housekeeping service in Waco is a convenient way to make sure that your senior always lives in a clean and tidy home. They can remove potential tripping hazards, clean appliances to reduce fire risk, and disinfect any potentially contaminated areas. Some older adults even enjoy chatting with the cleaners while they work. Seasons makes it easy to start comparing local cleaning companies, and we encourage you to take full advantage of the listings above.