Find more resources in your city!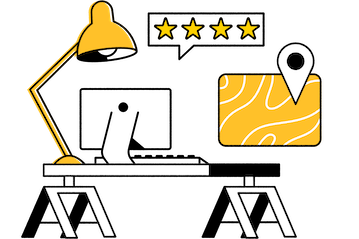 Start Exploring
Should your business be here?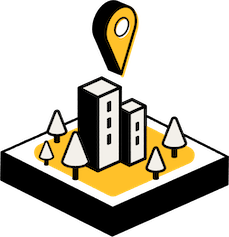 Add your business
How many seniors statewide, including Richmond reported a fall?
You may be surprised to learn the actual number of senior citizens in Richmond who reported a fall. Seniors are particularly vulnerable to slip-and-fall accidents, especially if they are trying to clean by themselves. Data from the CDC reveals how many seniors suffered slip-and-falls in the state of Virginia, including how many also suffered an injury:
Seniors can fall when trying to bend and down and clean under cabinets, or they can fall while trying to climb a ladder to dust something high up. Slip-and-fall accidents can lead to fractures and broken bones. Even worse, it could lead to concussions and brain damage. Having a broken ankle could severely reduce your loved one's mobility, but having internal bleeding from a fall is even worse because your loved one may not be aware of it at first. While internal bleeding isn't always noticeable at first glance, it can be dangerous in the long run.
In the opinion of seniors in Richmond and beyond, how important is a clean home?
Has your senior expressed interest in having a cleaner home? They may not have said anything because asking for help is embarrassing or difficult for them. However, almost all older adults agreed that having a clean home is important, with over half of senior citizens saying that it is very important for them. Data shows what seniors really think about having a clean home:
Having a clean home will also greatly improve your loved one's quality of life. Nobody wants to live in a messy home that smells bad. Having a clean home will help keep things fresh and uplift your loved one's mood. A housekeeping service in Richmond is what they really deserve in their golden years after working their entire lives.
How can I find a housekeeper service in Richmond?
You want to make sure you get a housekeeping service that can provide the best service for your loved one. You may want to get a feel for the company and how friendly the workers are. Are the workers reliable, and do they show up on time? Of course, consider factors such as pricing and availability. In addition, you may want to find out if the agency has cleaners who have experience dealing with older adults and know how to remove things that could be hazardous for them.
Also, read our comprehensive guide to choosing a senior cleaning service for help with your search for house cleaning services in Richmond.
Richmond's best house cleaning services
There are many house cleaning services in Richmond that will assist your older adult in maintaining a clean and clutter-free home. It will give you peace of mind, knowing your older adult can enjoy a tidy house and stay safe. Browse our listings to start your search for cleaning services in Richmond today.