Find more resources in your city!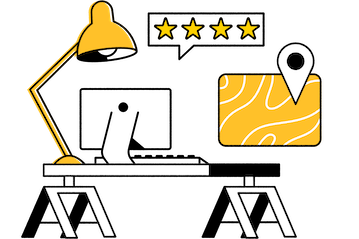 Start Exploring
Should your business be here?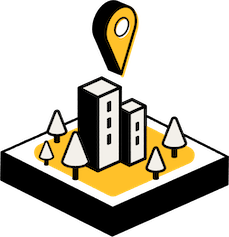 Add your business
How many seniors statewide, including Miami reported a fall?
Falls are a serious concern for all seniors not only because they can lead to catastrophic injury but because your loved one may feel embarrassed if they need help getting up. Unfortunately, many people underestimate just how common falls are. The statistics below provide insight into how frequently senior Floridians fall:
Florida's fall rate is below the national average per capita, but that's still a lot of falls considering how many older adults live in the state. Cleaning services in Miami-Ft. Lauderdale might not be able to prevent all falls, but they can ensure that your loved one doesn't have to navigate any unnecessary obstacles as they travel from room to room. That should give you peace of mind.
How much can seniors in Miami expect to pay for house cleaning?
You might understand the value that house cleaning services in Miami can provide but hesitate because you aren't sure if your loved one could afford it. Price is important, but professional housekeeping service in Ft. Lauderdale isn't as expensive as you might expect. The table below provides rough pricing for homes of different sizes:
Your senior's specific needs and how frequently the cleaning company comes will determine what your loved one pays, but there's nothing wrong with reaching out to a few house cleaning services in Miami to start collecting quotes. Our free listings include contact information, so feel free to use our resources to begin.
How can I find a housekeeper service in Miami ?
Price is only one consideration when choosing a housekeeping service in Miami-Ft. Lauderdale. You should also be looking at each company's selection of services, whether they have experience working for seniors, if their staff will treat your loved one with the respect they deserve, and whether they can set up a regular cleaning schedule (among many other things). We understand that it's a lot of variables to work with especially if you have never researched cleaning services before. That's why we created our comprehensive guide to selecting a senior cleaning service.
Our guide will help you with every stage of the process from bringing up professional housekeeping without offending your loved one to what differentiates a good housekeeping service in Miami from a great one. With all of the information you need in one spot, you'll be prepared for anything.
Miami 's best house cleaning services
Admitting that you cannot personally provide all of the support your loved one needs to safely and comfortably age in place can be difficult, but Seasons is here to make it a little bit easier. Please use our extensive free Miami housekeeping service resources to find your older adult an excellent cleaning company today.