Find more resources in your city!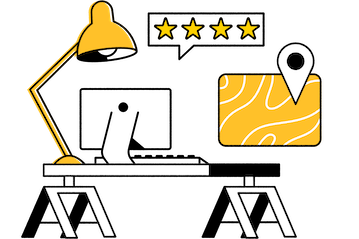 Start Exploring
Should your business be here?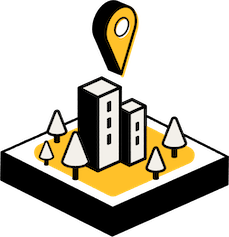 Add your business
How many seniors statewide, including Jacksonville reported a fall?
Falls are unfortunately a common occurrence among senior citizens. A slippery bathroom floor or a cluttered hallway might seem like a minor inconvenience to you, but to your loved one it can pose a very serious risk for injury and even death. Below are some numbers on the percentage of reported falls among seniors in the state of Florida:
The good news is that suffering falls don't have to be an inevitable part of the aging process for your senior. Working with professional house cleaning services in Jacksonville can go a long way to preventing accidents such as falls in the home. This will give you peace of mind knowing your loved one can safely enjoy their independence in the comfort of their own home.
Which services make life easier for Jacksonville seniors?
Nowadays, aging in place is the preferred choice among seniors because it enables them to remain independent and self-sufficient for longer. In order to continue living active lives and stay safe at home, seniors need support and assistance, especially as they grow older and face more physical limitations. Here you can see some of the services that seniors find most valuable:
Most valued services for making life easier for seniors
Transportation to and from events
House cleaning services for your home
Yard work or lawn mowing services
As you can see, the majority of senior citizens highly value house cleaning services in Jacksonville. Even when they can no longer manage the upkeep of their homes alone, having a tidy home is still something that they take pride in. With the help of cleaning services in Jacksonville, you can help make sure that your senior's sense of self and independence remain intact.
How can I find a housekeeper service in Jacksonville?
Our listings for cleaning services in Jacksonville are a great place to start your search. While the number of options to choose from might be overwhelming at first, Seasons offers a comprehensive guide to senior cleaning services that has all the information you might need to choose the best provider. Browsing our reviews for house cleaning services in Jacksonville can also help you to make an informed choice for your senior. Another way to make your search a little bit easier is to compile a list of your loved one's exact needs so that you can identify the providers that can best meet them. It might also be a good idea to ask your shortlisted providers whether they have prior experience working with seniors like yours.
Jacksonville's best house cleaning services
Ensuring that your senior has the right kind of support and assistance is crucial for them to age in place safely. A housekeeping service in Jacksonville can take care of all the household chores that your senior can no longer manage, while also taking a bit of the caregiving load from you. Let Seasons be your trusted guide in your search for a quality professional house cleaning service in Jacksonville.