Find more resources in your city!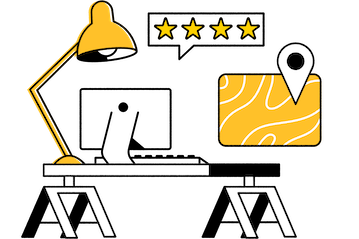 Start Exploring
Should your business be here?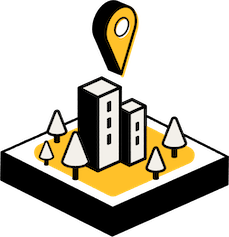 Add your business
How many seniors statewide, including Hartford reported a fall?
You might not immediately associate falls with senior care, but many older adults fall regularly. Falls can lead to serious injury, death, or a heartbreaking scenario where your loved one remains on the floor waiting for help to find them because they can't contact it. Here is how often falls are reported in Connecticut every year:
Connecticut's 23.4% fall rate is lower than the national average, but that doesn't mean you can afford to be complacent. House cleaning services in Hartford-New Haven can ensure that your loved one has clear pathways throughout their home, reducing the risk of their tripping over something. It could also help them evacuate more quickly in an emergency.
In the opinion of seniors in Hartford and beyond, How important is a clean home?
Professional housekeeping service in Hartford offers practical benefits for your loved one's physical well-being such as reduced fall risk, but living in a clean house can also have positive effects on your senior's mindset. In fact, many seniors believe that a clean home is very important as illustrated by the data below:
Your loved one probably wants to live in a clean home but may no longer be capable of maintaining it like they once did. Worse, your senior may be ashamed of their living conditions and hesitate to bring them up. Finding a housekeeping service in Hartford-New Haven for your loved one is a great way to ensure that they can enjoy the benefits of a tidy home without having to maintain it themselves.
How can I find a housekeeper service in Hartford?
There are many house cleaning services in New Haven and doing all of the research required to make the right decision can feel insurmountable. Luckily, Seasons can help. Our comprehensive guide to senior cleaning services includes everything you need to know to ensure that your loved one's housekeeping service in Hartford provides the best possible service. We'll let you know what kinds of services are available in the area and what they might cost, helping you find cleaners who meet your loved one's needs at a price they can afford. We also have plenty of tips such as choosing a company that specializes in serving seniors so that your loved one's needs are met. We'll even help you with the "soft" aspects of the process such as how to bring up house cleaning services in casual conversation.
Hartford's best house cleaning services
Your senior deserves to live in a clean home for both their safety and your peace of mind, and you probably don't have the time to clean everything yourself. Professional house cleaning services in Hartford can fill this gap by handling everything from scrubbing the bathtub to dusting decorative plates, so why not review the free resources available on Seasons right now? Your loved one will thank you.