Find more resources in your city!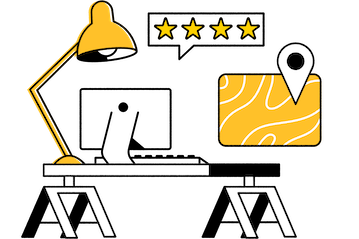 Start Exploring
Should your business be here?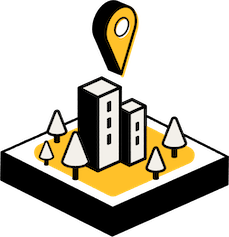 Add your business
How many seniors statewide, including Erie reported a fall?
Seniors are among the most common fall victims in the entire nation, with the CDC reporting that roughly one-third of all seniors take a fall each year. Some of these falls can be relatively innocuous, while others can be highly dangerous. Some fall-related consequences can even be fatal — especially hip fractures or traumatic head injuries.
A fall doesn't just cause an injury that requires expensive medical treatment — it can also result in your senior becoming disabled. This might require round-the-clock care at a nursing home, ending their aging-in-place journey forever. Not only does this result in a loss of independence and dignity for your senior, but it also increases your monthly costs as a caregiver.
According to seniors in Erie and beyond, how important is a clean home?
The vast majority of seniors strongly believe that keeping their homes clean is important, according to a recent study. The problem is that many seniors lack the physical ability to actually make this happen. Cleaning is surprisingly strenuous, and it often involved bending and lifting. In addition, it is almost impossible to clean effectively if your eyesight is failing, as seniors with issues like cataracts simply cannot see filth and grime on surfaces.
A housekeeping service in Erie can address these issues and keep your senior away from strenuous and potentially dangerous tasks. Your senior might value cleanliness, but that doesn't necessarily mean they have to carry out these tasks personally. With help from affordable cleaning services in Erie, seniors can enjoy a sense of well-being and dignity without putting their safety at risk.
How can I find a housekeeper service in Erie?
House cleaning services in Erie are actually very easy to find, but you might want to take a more careful approach if you are enlisting these services specifically for your senior. Some house cleaning services in Erie might specialize in catering to the needs of seniors. One of the best ways to assess your options is to browse Seasons' online listings, which often detailed reviews left behind by other caregivers. These reviews can help you determine whether a particular cleaning service has met the needs of seniors in the past.
In addition, Seasons offers many other free Erie housekeeping service resources, such as our comprehensive guide to choosing a senior cleaning service. The quick and informative guide can help you understand what to look for in a potential cleaning service, the costs involved, and why this service is so important. Once you have chosen a handful of candidates, you might want to contact them directly and explain your senior's unique needs.
Erie's best house cleaning services
Unfortunately, seniors often lose the ability to clean their own homes effectively. In fact, this is one of the first signs of cognitive and physical decline. While this may be a cause for alarm, you may not need to take your senior out of the comfort of their own home just yet. With cleaning services in Erie, your senior can continue to age in place with comfort and dignity.