Find more resources in your city!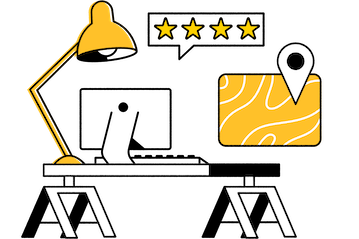 Start Exploring
Should your business be here?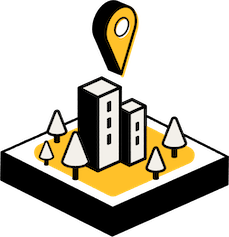 Add your business
How many seniors statewide, including Denver reported a fall?
One of the best reasons to hire a housekeeping service in Denver is to help bring down the risk of your loved one falling in their home. This risk is more prevalent than you might think, yet many seniors struggle physically to remove threats. For example, take a look at the percentage of Colorado seniors who reported at least one fall.
House cleaning services in Denver can't eliminate the risk of falls altogether. But what they can do is get rid of clutter and keep walkways clean and clear so that there are fewer potential causes of falls in your senior's home. At the same time, your loved one will get a more sanitary home, which could help with factors like their breathing and various types of infection.
In the opinion of seniors in Denver and beyond, How important is a clean home?
As you start researching cleaning services in Denver, another factor to consider is how much seniors value having a clean home. If being clean is really important to your loved one, it could be really challenging for them to maintain a positive mindset as they age and struggle to keep clean on their own. Take a look at the following chart, which shows how important seniors think having a clean home is.
Cleaning services in Denver can take this task off of your plate without burdening your loved one. They'll come into your senior's home, take care of the cleaning for them, and give your loved one the peaceful living space that they've always wanted — all while reducing their risk of being injured by falls, fires, or living in unsanitary conditions. It's hard to beat that.
How can I find a housekeeper service in Denver?
Finding a housekeeping service in Denver is tougher than you might initially guess. There are lots of factors to consider while doing your research, including:
The type of home your loved one has
How your senior feels about someone they don't know entering their space
What your budget is
Which cleaning services have availability on your desired days and time slots
And other factors that may be personal to your situation
If you're trying to figure all of this out, then consider looking at our comprehensive guide to finding a housecleaning service for your senior. It's jam-packed with all of the resources and information that you need to make the right hiring decision for your loved one. With our guide, it becomes much easier to find a cleaning service quickly and start enjoying the peace of mind they offer as soon as possible.
Denver's best house cleaning services
You don't have to do hours of research to figure out which house cleaning service is the best fit for your senior. Take advantage of the work that Seasons has already done for you. Our guide and resources contain everything you need to make a hiring decision for your loved one — regardless of what you're looking for. In no time, your senior could have a cleaner living space that's also healthier and safer for them to be in.