Find more resources in your city!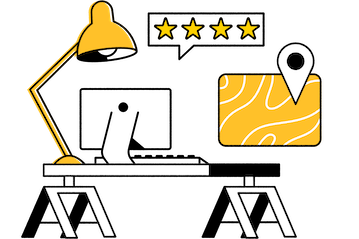 Start Exploring
Should your business be here?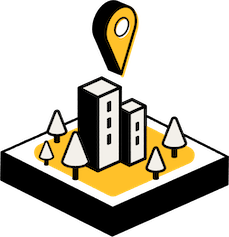 Add your business
How many seniors statewide, including Bismarck reported a fall?
The CDC reports that roughly one-third of seniors fall each year in the United States. In North Dakota, ten percent of these seniors suffer an injury in relation to their fall. These injuries could be as simple as light bruising — but they might also be severe as a hip fracture that eventually becomes infected. The truth is that a fall can be fatal — especially among seniors.
While many falls are completely unavoidable, a housekeeping service in Bismarck can help reduce the chances of these accidents in a number of ways. For example, they could keep surfaces free from spills, debris, and clutter. They can also help reduce the chances of other accidents, such as fires caused by dirty ovens or ranges.
How do seniors in Bismarck feel about tidiness?
According to a recent report, the vast majority of seniors in the United States feel that cleanliness is necessary for a general sense of well-being. This highlights the important link between a tidy home and senior mental health. Living in a dirty environment can lead to depression, shame, or even suicidal thoughts among seniors.
The truth is that cleanliness can affect physical well-being as well. Mold, mildew, and dust can get into the air, causing respiratory issues for seniors. If your older loved one already has an issue like asthma, this can be a major concern. A dirty home can also attract pests like mice or insects, which can carry a range of diseases.
How can I find a housekeeper service in Bismarck?
Searching for house cleaning services in Bismarck is very easy, as the growing elderly population in the United States has caused a massive boom in related industries. If you're not sure where to start, why not read our comprehensive guide to choosing a senior cleaning service? Seasons also offers many other free Bismarck housekeeping service resources, such as in-depth online listings complete with user reviews. Many of these reviews have been left by other caregivers, and this information can help you choose the best house cleaning services in Bismarck. When choosing cleaning services in Bismarck, consider your senior's unique situation. Do they require help with all cleaning, or do they just need assistance with the more demanding tasks? You might also want to consider how often your senior needs cleaning services in Bismarck. We've also created a comprehensive guide to choosing a senior house cleaning service that you can use to learn more about this decision-making process.
Bismarck's best house cleaning services
Seniors seem to instinctively recognize a connection between a clean home and positive well-being. They're not wrong. A clean home is free from fall and fire hazards while boosting seniors' sense of dignity and self-respect. The good news is that you can give your senior all of these benefits with affordable, effective cleaning services. Check out Seasons today to browse your options in Minot and Dickinson.