Find more resources in your city!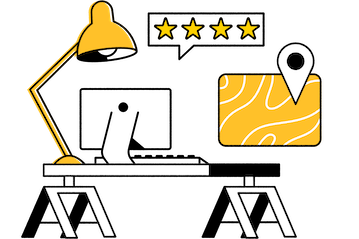 Start Exploring
Should your business be here?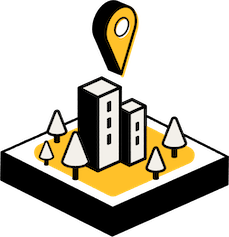 Add your business
How many seniors statewide, including Baltimore reported a fall?
As your senior grows older, it might become more challenging for them to maintain their home due to mobility issues or the physical limitations that often come with age. And while a bit of clutter in your home might not really be a problem, it can pose a falling hazard for a frail senior. Have a look below at some numbers on reported falls in the state of Maryland:
Worrying about your loved one being injured due to a fall shouldn't keep you up at night. While it's not possible to eliminate the possibility of a fall completely, you can greatly reduce the likelihood of it happening and of it resulting in injury with something as simple as a housekeeping service in Baltimore. A professional can make sure that everything stays organized so that there are no tripping hazards around the home.
How do seniors in Baltimore feel about tidiness?
As important as it is to seniors to keep their homes well-maintained, the acrobatics that is often involved with changing a fitted sheet or the stamina required to lug a vacuum cleaner around might be a challenge for them. With so many quality cleaning services in Baltimore, your senior can stay safe and healthy while also having a sense of dignity and pride in their home.
How can I find a housekeeper service in Baltimore?
When it comes to finding top-tier house cleaning services in Baltimore, our listings can help you to find the right fit for your loved one's needs. You can trust us to guide you through the decision-making process and to help you make a well-informed choice. A good place to start is asking whether the service provider you are considering has experience working with senior citizens and is familiar with their particular needs. At Seasons we know how difficult it can be to allow a stranger into the home of your cherished senior. That's why we offer a comprehensive guide on senior cleaning services so that you know exactly what to look for when choosing a housekeeping service in Baltimore.
Baltimore's best house cleaning services
Aging in place is the preferred choice among seniors these days because it enables them to remain independent and self-sufficient, both of which are essential for growing old with their dignity intact. Respecting this choice does not have to mean compromising their safety and wellbeing. Relying on cleaning services in Baltimore not only gives your loved one a helping hand but also means one less thing on your long to-do list. Let Seasons help you find the right service provider for your special senior.