Find more resources in your city!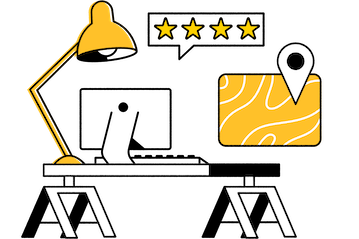 Start Exploring
Should your business be here?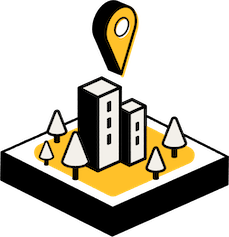 Add your business
How many seniors statewide, including Anchorage reported a fall?
Falls are a serious concern for older adults in Alaska, as shown below. They can be caused by a wide variety of messes around the home. Hiring house cleaning services in Anchorage may not eliminate the risk of your senior falling entirely, but they can help to reduce the number of potential causes for a fall that are in your older loved one's home.
Reducing your senior's risk of falling is just one thing that a housekeeping service in Anchorage can do for your family. Hiring cleaning services in Anchorage could also be a great decision if you'd just like your older loved one to have more time and energy for pursuing things they're passionate about. No matter what your goals are for your senior, there's a good chance that a housekeeping service can help.
How do seniors in Anchorage feel about tidiness?
Tidiness isn't just about fall reduction. As you'll see below, it also plays a role in mental well-being. If your senior has been feeling down in the dumps lately and you've noticed that their house has been dirty, cleaning services in Anchorage may be just what you need to bring a fresh feeling and some happiness into their life.
Your senior has spent a lifetime getting ready to enjoy their golden years. They shouldn't have to deal with feelings of depression related to a house that they can't find the energy to keep clean. With housekeeping services, this is something that your family won't have to worry about again. Having a cleaner house certainly won't guarantee that your senior's mood will improve, but it can definitely help them make progress towards a happier, healthier lifestyle at the very least.
How can I find a housekeeper service in Anchorage?
You can begin looking for your senior's housekeeper online. Take a look at the websites of the top local companies. Then, compare each company based on factors like their pricing, availability, years of experience, and services offered. You may also want to take a look at previous reviews from customers as you go through this process.
Once you have a list of finalists, interview them in person or over the phone. This will help you learn more about how the companies operate, the personalities of the people involved in running them, and how all of that will mesh with your senior's preferences. We've also created a comprehensive guide to choosing a senior house cleaning service that you can use to learn how to get more out of this process.
Anchorage's best house cleaning services
Your senior deserves to have a clean house even if they can't always do it themselves. This could even help to reduce their chances of experiencing an injury from a fall or fire and improve their mental well-being as they grow older. There are many ways hiring a housekeeper can help your senior. So why not get started today? Take a closer look at the resources Seasons has compiled on this page when you're ready to do so.