Find more resources in your city!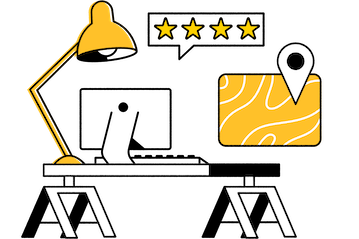 Start Exploring
Should your business be here?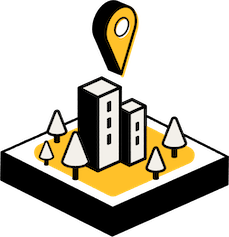 Add your business
How many seniors statewide, including Albuquerque reported a fall?
While 11% of seniors reporting falls with injuries may not seem like that many, it hardly matters when your loved one is the one who falls and gets harmed. A clean house is safer for the elderly and that's why getting help from house cleaning services in Albuquerque is a great way to help your loved one remain home safely.
Of course, you and other family members might want to pitch in to help your elderly relative keep the house clean, but wouldn't you rather spend your time with your loved one playing cards, taking scenic walks, or reminiscing over old times? Plus, your schedule may not allow you to be there often enough to prevent harmful falls from happening. Instead, get your loved one house cleaning services in Santa Fe and enjoy your quality time together.
In the opinion of seniors in Albuquerque and beyond, How important is a clean home?
As the chart below indicates, the vast majority of seniors consider a clean home important. It's not that seniors don't want clean homes or enjoy having a messy home. But they may have back problems, pain walking, or other issues that keep them from being able to clean up the way they used to.
In these cases, it's important to get somebody in the home who can take care of the cleaning and keep your senior safe. Cleaning services in Albuquerque can take care of your elderly relative's cleaning needs, whether they need standard cleaning or deep cleaning help. Use our listings to find quality house cleaning services in Albuquerque for your senior today.
How can I find a housekeeper service in Albuquerque?
Finding cleaning services in Santa Fe is easy when you use our resources. We offer the best listings and reviews in the Albuquerque-Santa Fe area. We also offer a comprehensive guide to senior cleaning services, which includes information on what cleaning services in Albuquerque can do, how to find the right one for your loved one, and more.
There are so many cleaning services available in the Albuquerque-Santa Fe area that it can be overwhelming to think about finding one for your senior. This is especially true if you are already taking care of other tasks for your aging loved one. Using our resources can help you choose a housekeeping service in Albuquerque that will keep your loved one's home as clean as possible, keeping them safe and comfortable in their home.
Albuquerque's best house cleaning services
As your loved one ages in place, like so many seniors do these days, it's important to help them stay safe and comfortable in their home. Use our free Albuquerque housekeeping service resources to look up companies that offer professional house cleaning for seniors and read the reviews so you can choose the best one for your senior's needs. Let Seasons guide you as you look for the best housekeeping service in Albuquerque-Santa Fe for your loved one.